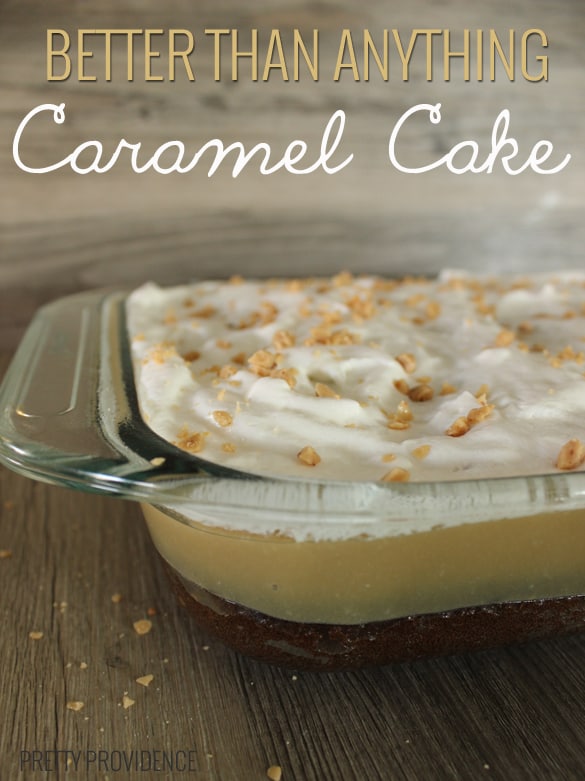 This cake is called better than anything cake because it is insanely difficult to control yourself around it! I mean, it is so good, it is literally impossible to stay away. You may think I'm joking, but I'm not, so make sure you only make it for a party or a big gathering so it's gone quick and you don't have it sitting in the fridge.. calling to you. Also, did I mention it is like, the world's easiest cake to make? Sigh. #iloveyoucaramelcake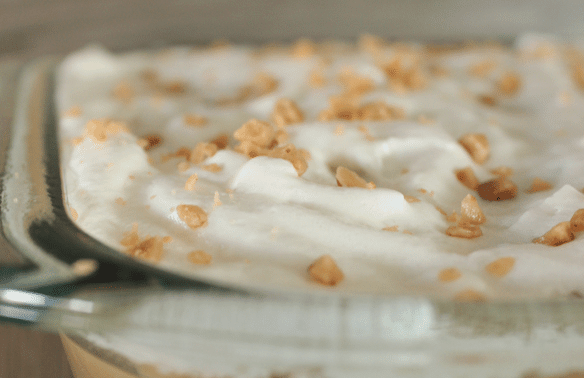 Better Than ANYTHING Cake

Ingredients
One chocolate cake box prepared
One batch of Aunt Val's Caramel or one jar store bought caramel ice cream topping but Aunt Val's is soooo much better... I promise you!
One small carton cool whip
One chocolate candy bar for garnish I use heath
Instructions
Prepare your chocolate cake according to package directions.

After removing your cake from the oven, use a fork or toothpick to poke small holes about an inch apart over the entire cake.

Pour caramel over the top of cake (you may have a little leftover, depending on how much caramel you like).

When ready to serve, spread whipped cream over the caramel layer.

Crush up candy bar and sprinkle over cake for garnish.

Cake can be enjoyed warm or cold, it's delicious both ways!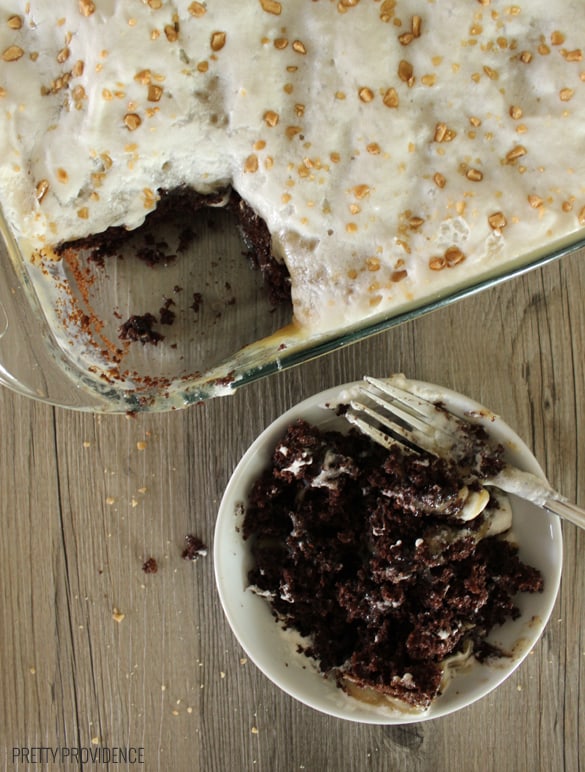 And sometimes you cut into the first piece, and it falls apart because it is so moist and delicious, and it still tastes like heaven on a plate. Can you tell I'm a little fanatical about this cake? So. Good.
xo,



If you liked this post you will love our easy oreo truffles, or our mini fruit pizzas!