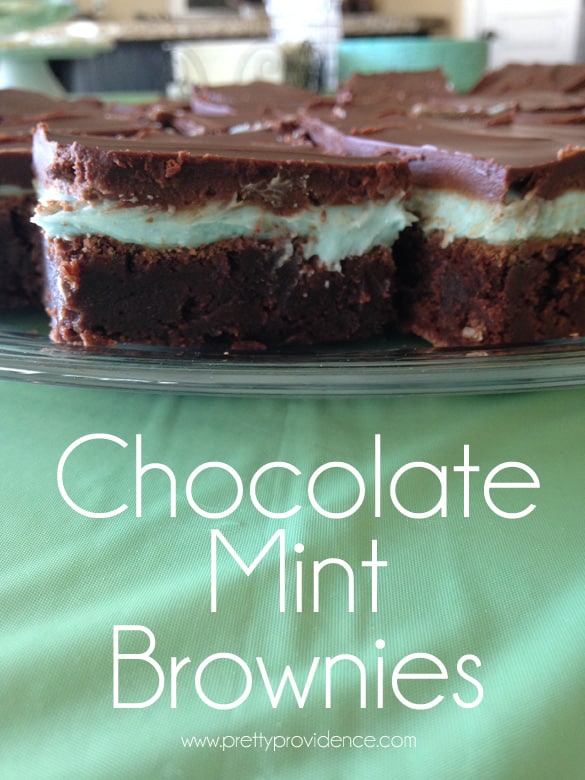 Happy hump day everybody!! Please tell me that I'm not the only one who is going to need something uber delicious if I am going to survive this week. It is safe to say that the "terrible" twos have arrived at the Bailey house and we are struggling! These brownies though, they will make even the worst day better, and that is a promise! These were kinda always the "special occasion" brownie at our house growing up. My mom always made these on Christmas Eve, for baby showers, or really any big party or event because they are sure to impress. I love the marriage of chocolate and mint and these brownies take it to a whole other level. Suffice it to say, you will love them. The end.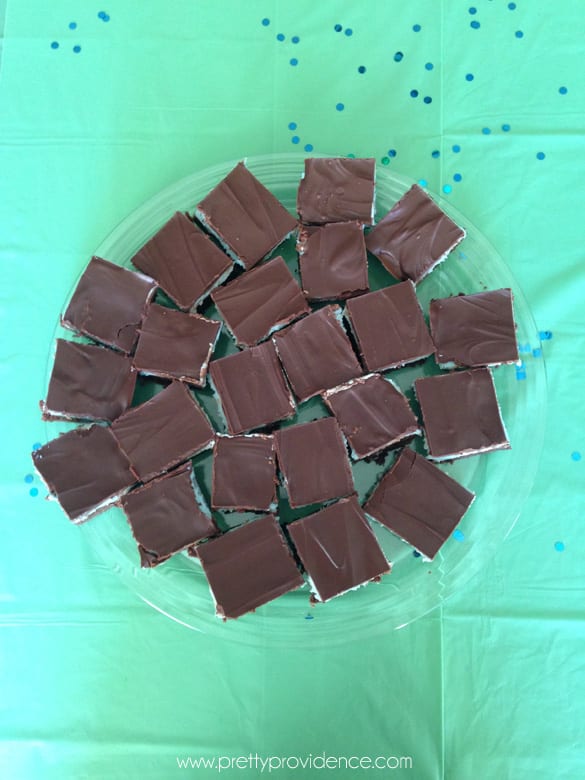 Crust:
1 C Butter
4 OZ. Unsweetened Choc.
4 Eggs
2 C Sugar
1 tsp. Peppermint Extract
1 C Flour
Filling:
6 TBL Butter Softened
Powder Sugar (about 1 lb.)
2-4 TBL Milk
1/8 tsp Peppermint Ext.
6-8 drops grn. food coloring
Glaze:
6-8 OZ Semi-sweet or Milk Choc. Chips (good quality, we have tried using generic brand, and they just don't melt as well, look as pretty, or taste as good.. call me a chocolate snob)
6 TBL Butter
Crust: Melt butter & choc. together and cool. Beat eggs and sugar until frothy. Add Choc. mixture, blending well. Stir in Peppermint extract and flour. Spread into a greased 9X13 pan. Bake @ 350 for 20-25 min.
Filling: Cream butter and powder sugar, adding milk as needed. Add peppermint extract, beating to a smooth consistency. Add food coloring. Spread over cooled crust, and allow to set. (May want to refrigerate until firm).
Glaze: Melt Chocolate chips with butter on low heat over stove or by 30 sec.intervals in microwave. Stir constantly. Cool slightly and spread or drizzle on top of frosting.
Refrigerate until set. Cut into bars. Keep refrigerated.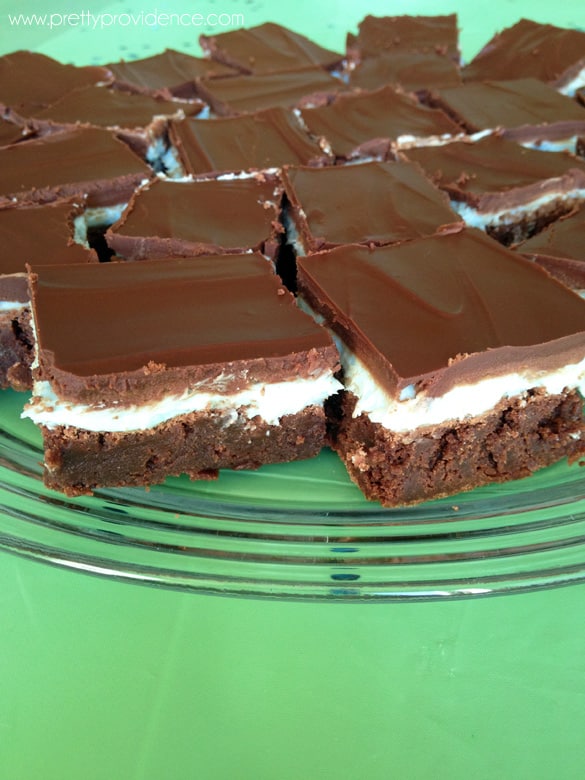 Well, wish me luck on the rest of my week, I sure hope yours are all wonderful! P.S. If you don't have a treat for the Superbowl yet, you know these will be a crowd pleaser, and they last really well in the fridge for up to a week (if you can get them to last that long)!
xoxo,

If you liked this post you may also like Aunt Val's Caramel or chocolate caramel oat bars! This post may be linked up.