Make Mother's Day extra special with these FREE Mother's Day printable coloring pages, questionnaires and coupons.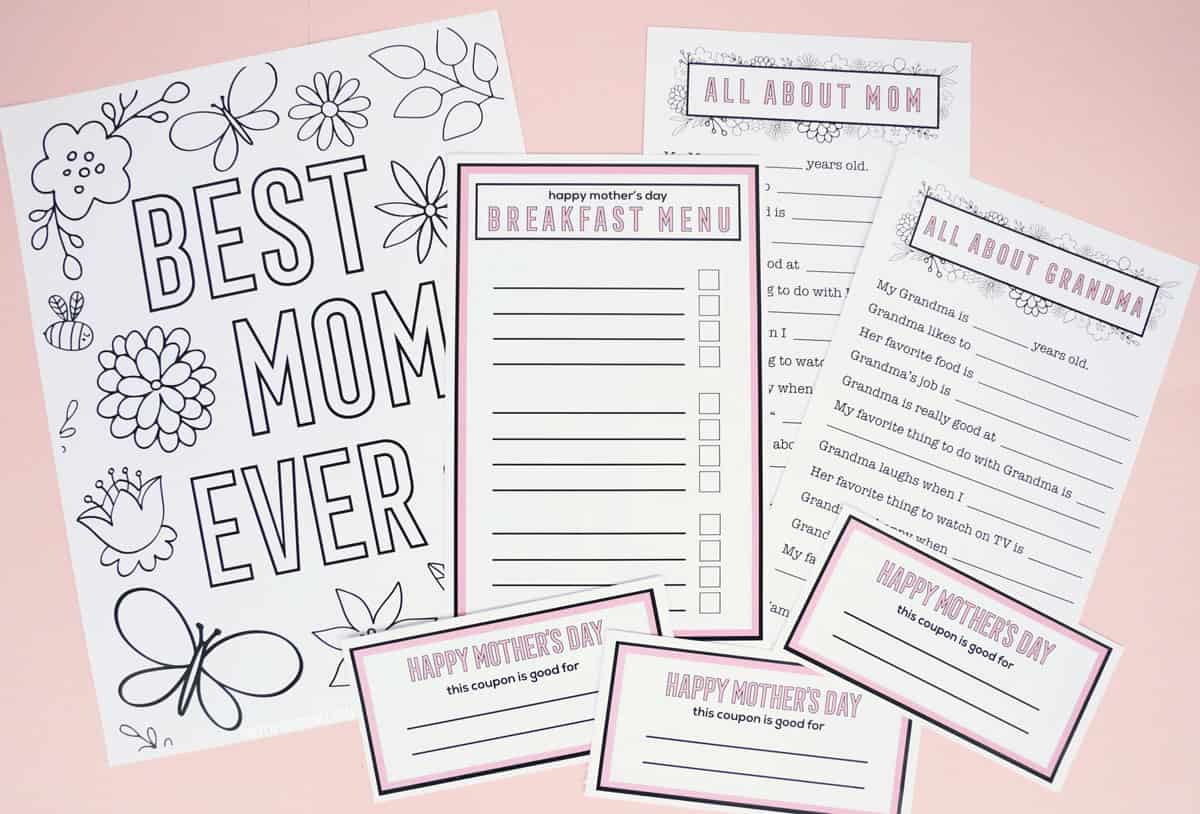 *This post contains affiliate links.
Mother's Day Printables
I'm a mom, and I don't need much for Mother's Day. However, I don't complain if my kids color me some pictures or give me coupons for an uninterrupted nap. These Mother's Day printables are a fun way to help the Moms or Grandmas in your life feel loved on their special day!
If you need some more Mother's Day gifts, check out this Box of Sunshine or put together a personal Box of Chocolate! This Slippers Gift never fails. See all of our Mother's Day ideas.
Want to get ahead? We have some Father's Day printables that are very similar to these you can print as well!
Mother's Day Coloring Pages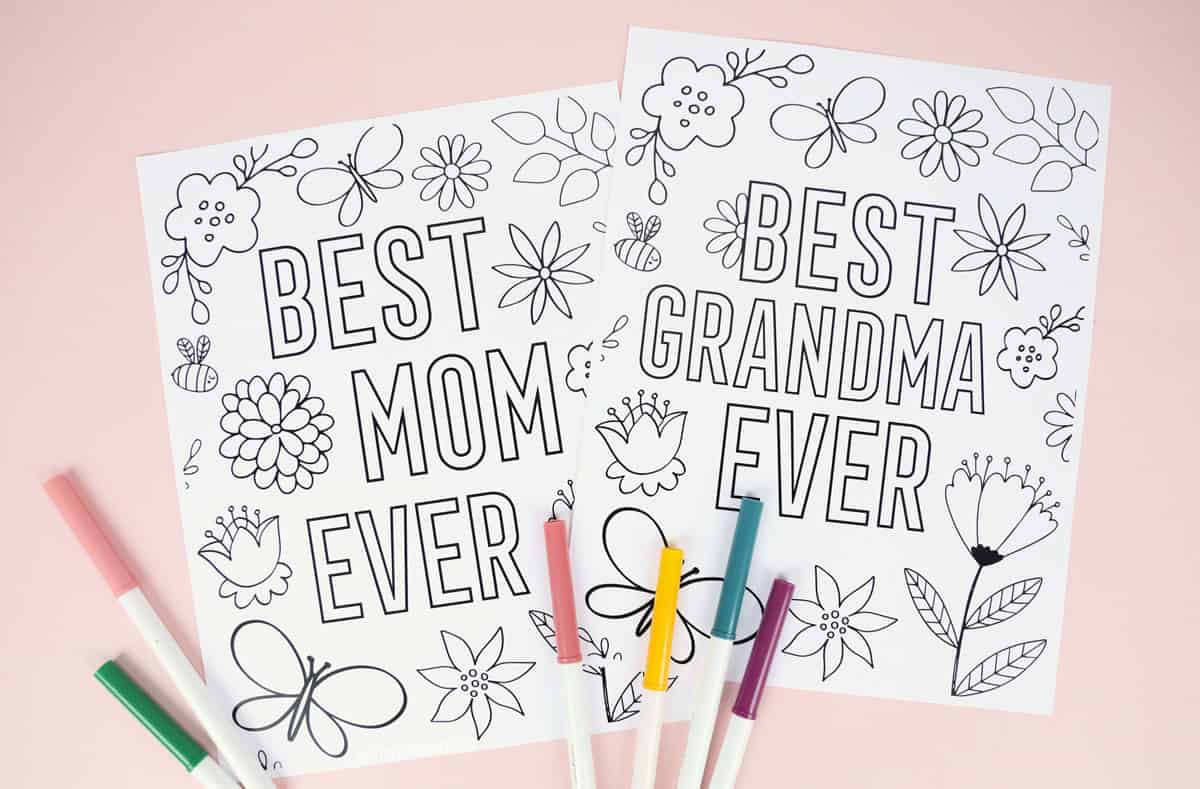 How cute are these floral coloring pages? I know my girls will love to color these, and I will love displaying them on my fridge! There is a Mom coloring page, and a Grandma coloring page.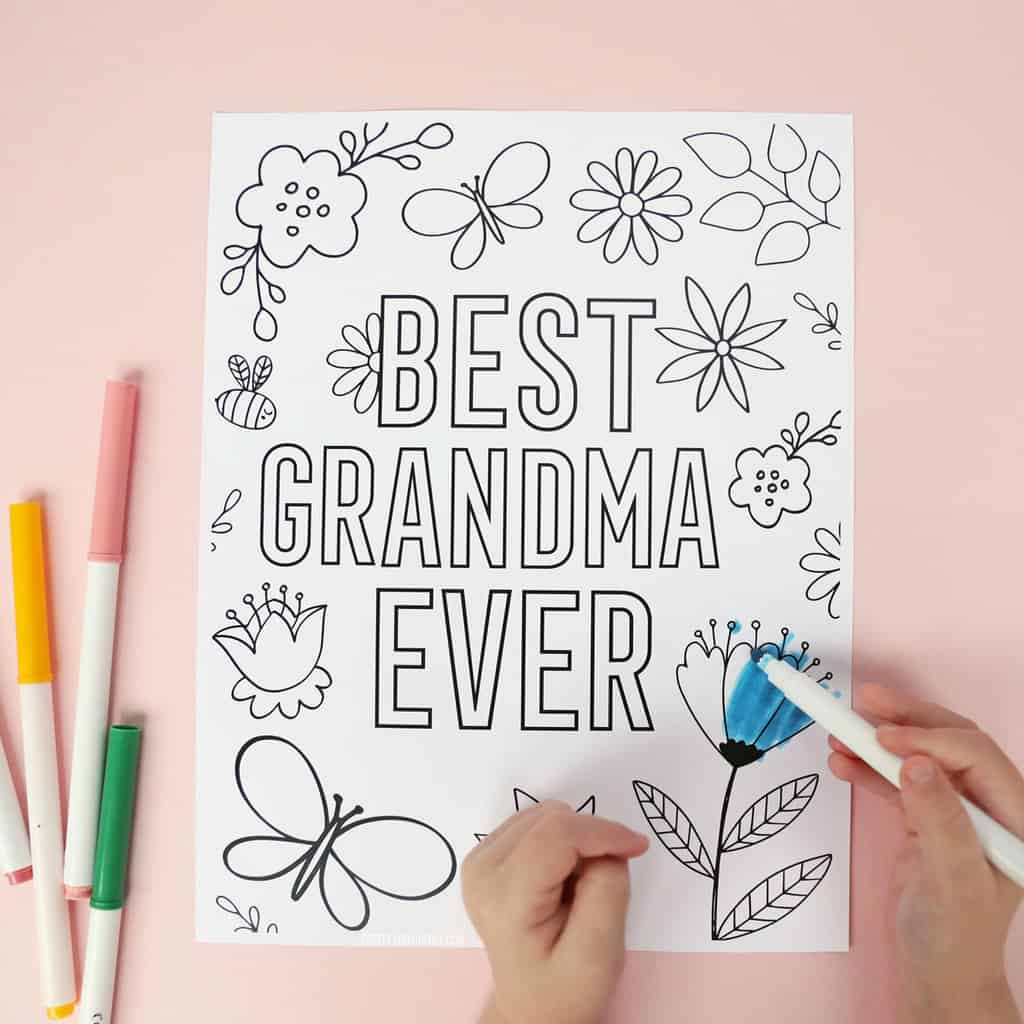 Mother's Day Coupons and Breakfast Menu
Breakfast in bed is a Mother's Day tradition! At our house, we like to make a little multiple-choice breakfast menu and let Mom pick which items she wants. (We do this for Father's Day and birthdays too!)
Some of our favorite breakfast choices are: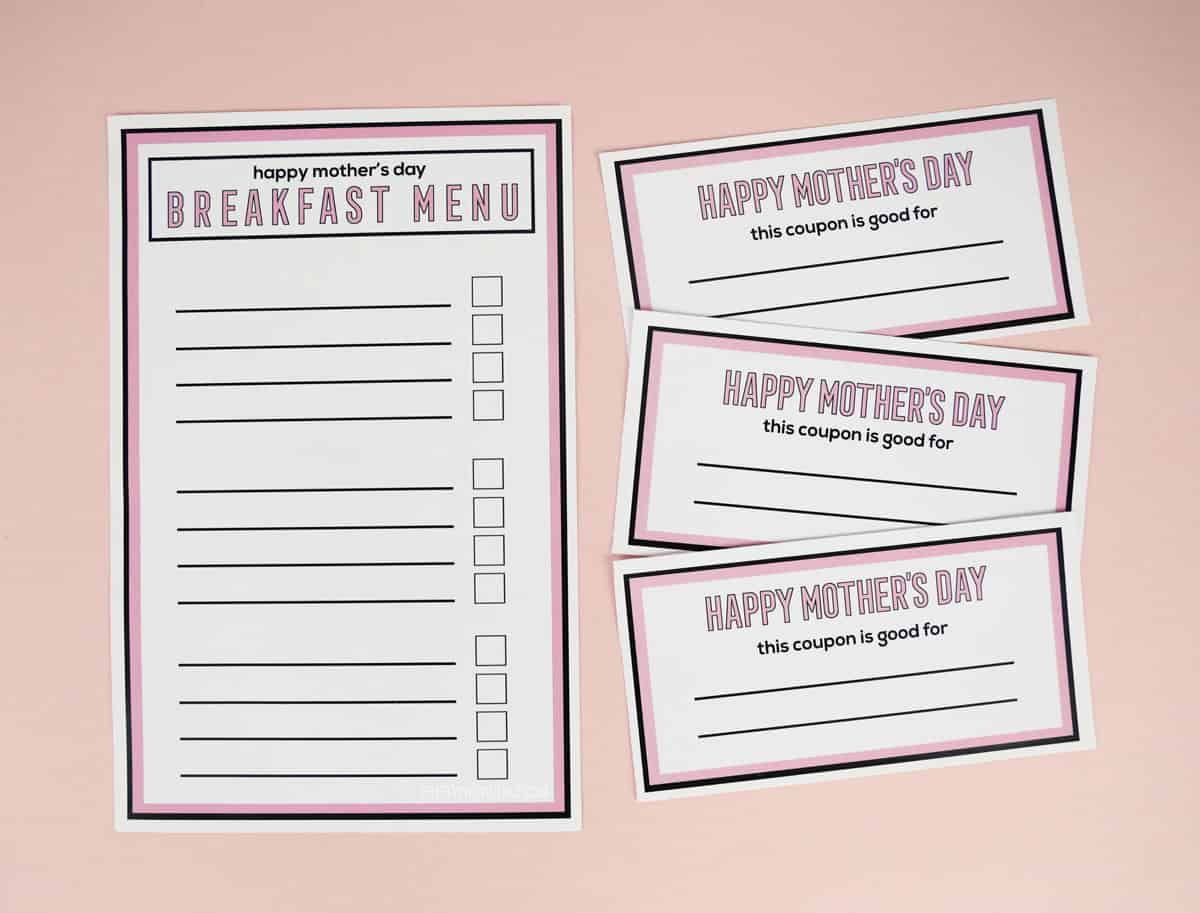 Mother's Day Questionnaire
I love when my kids fill out these Mother's Day questionnaires, and I keep them all! (Kids say the darnedest things, haha.) We made one for Grandma too, I know our grandmas love to receive them.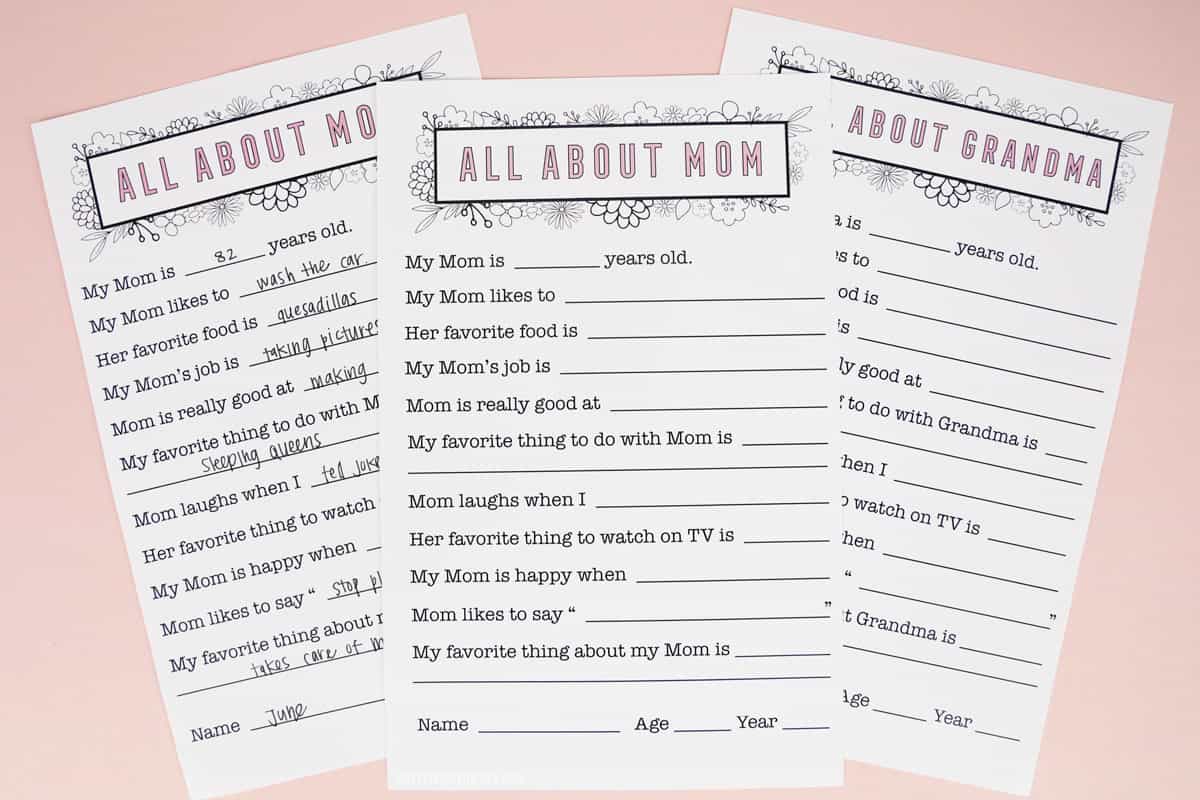 How to Print our Mother's Day Printables
Our printables are under copyright. We offer them to you free for PERSONAL use only. For more information on what this means, read our Terms of Use before printing. Thank you!
Click on the link you would like to print below, the file will open and you can either print or save it to your computer.
PRO TIPS FOR PRINTING
Use plain white paper or card stock for these Mother's Day cards, questionnaires and breakfast menu.
Print the pages with pink on them in full color, but choose 'black and white' for the pages that are black and white so that you don't waste your colored ink.
The questionnaires come two for one. Use a paper cutter to cut them for the straightest lines. I have this fiskars paper cutter and love it!
Check your printer options and make sure that the option you choose is 'Fit to Printable Area' or something similar. Every printer is different, but checking the 'scale' before printing will make sure that the edges of the coloring page don't cut off.
Best Grandma Ever Coloring Page
Mother's Day Questionnaire for Kids
Grandma Questionnaire for Kids
Mother's Day Coupons and Breakfast Menu
I hope you love these,