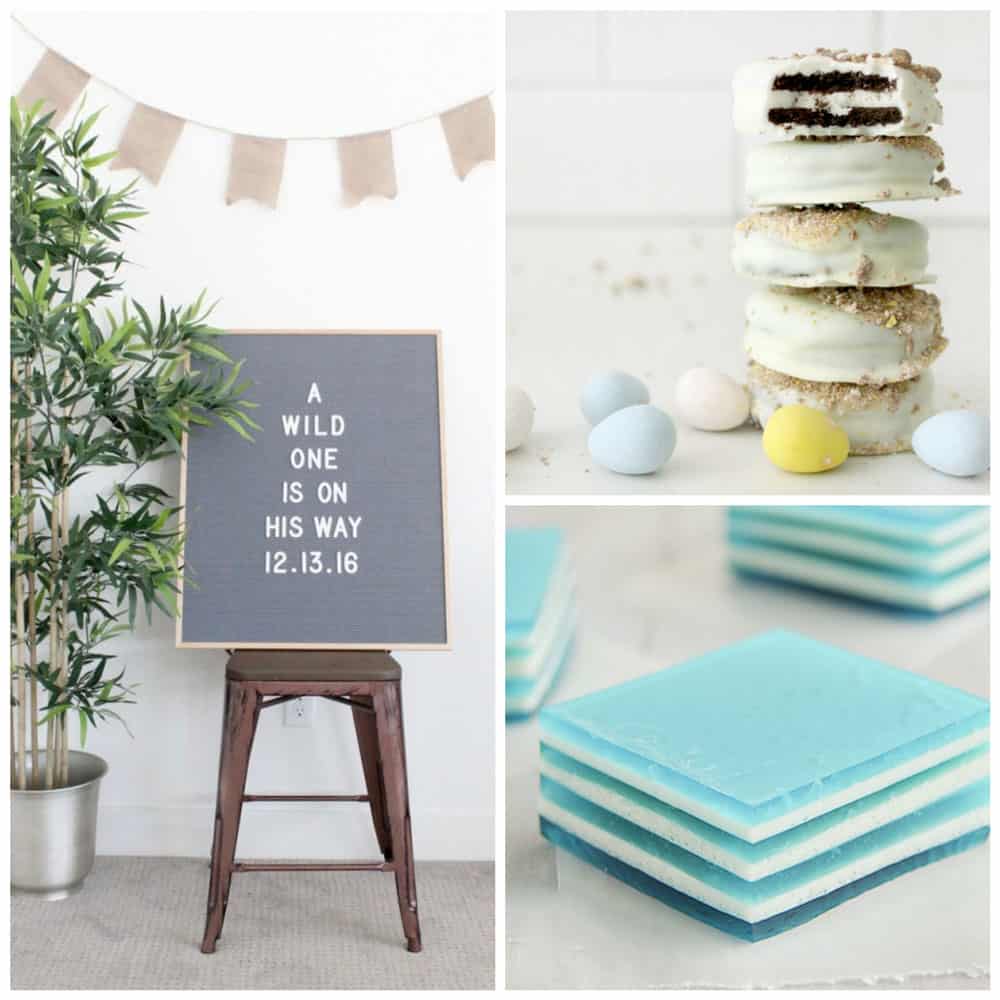 Are you expecting a little addition to your family or have a loved one who is? One of the best things about prepping for a new baby to enter the world is the getting to plan a baby shower! We've already shared a few of our tips for how to throw a baby shower on a budget, but there are so many options for themes, food, games, and lots of fun decorating ideas. Today we wanted to share our favorite BOY baby shower ideas. Have a scroll and see if any of these ideas inspire your next shower.
Boy Baby Shower Themes
When choosing a baby shower theme, consider the parents' or at least the mom's interests. Does she love to read? Maybe a literary theme would be good. Would she love a unique baby shower theme, or should you keep it classic with lots of blue? It's a hard choice, but a fun one. I think any of these themes below would be winners!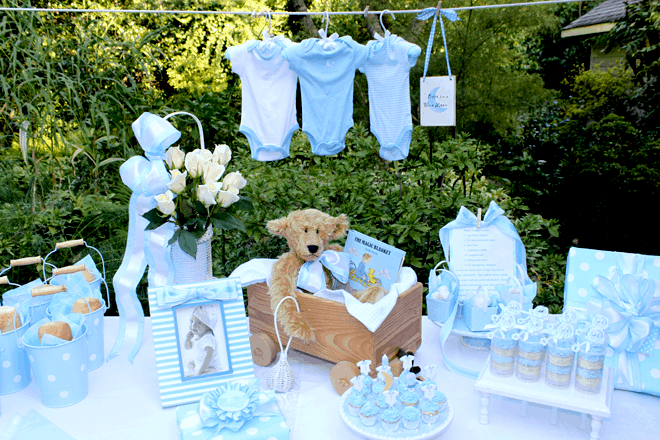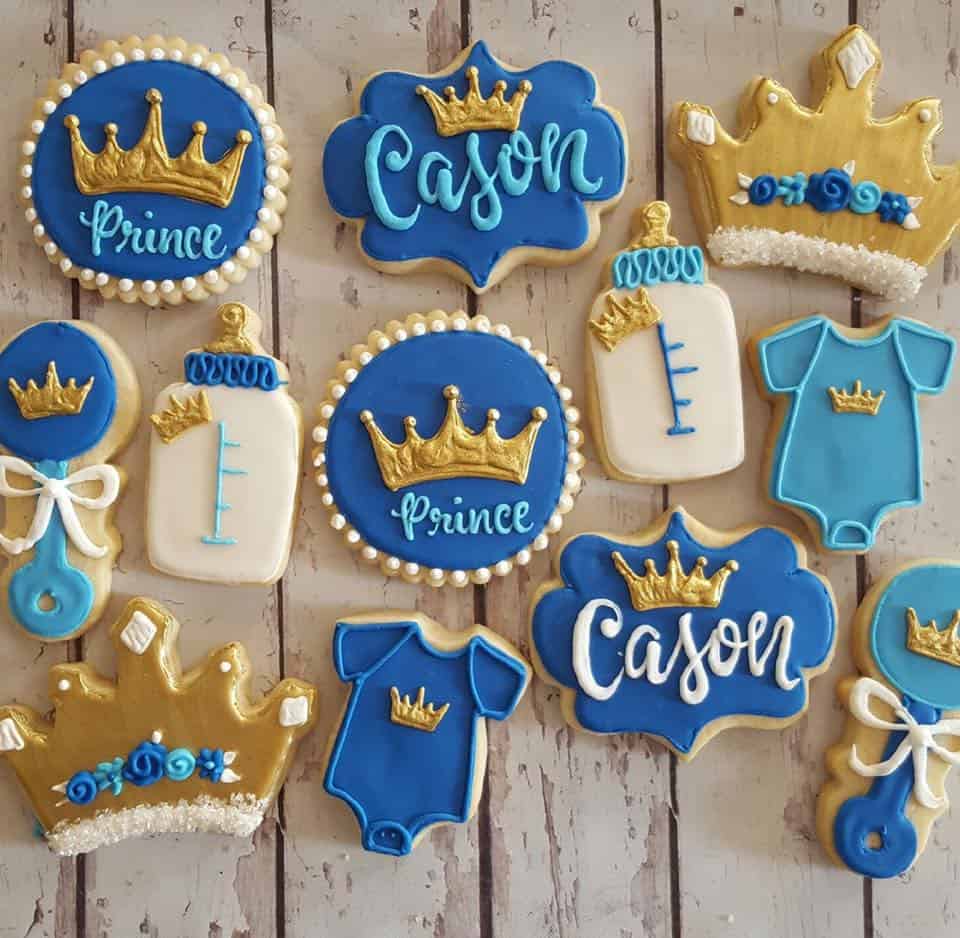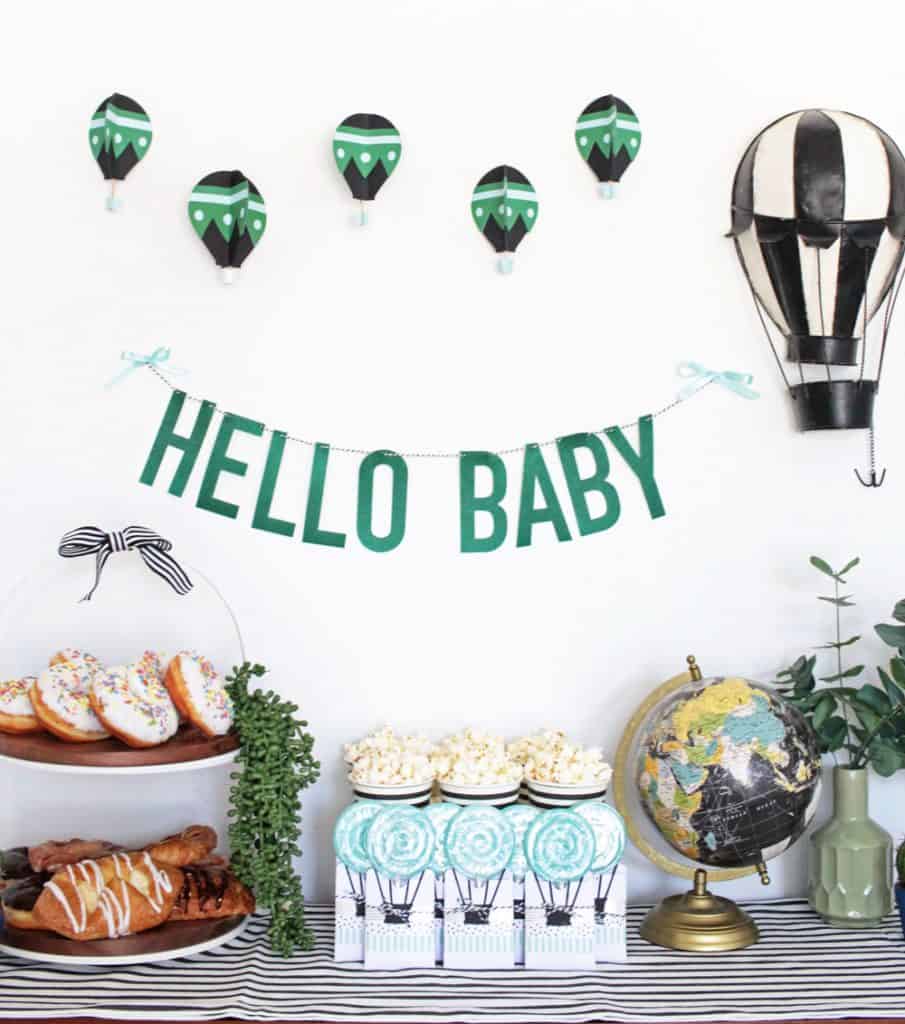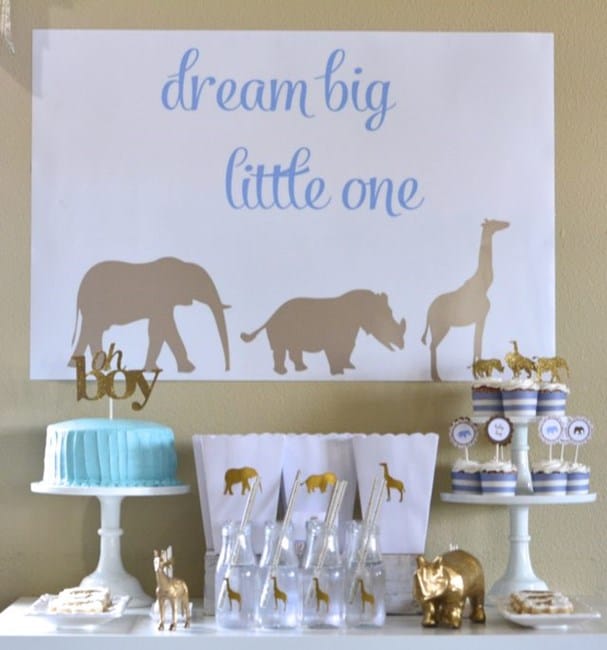 If you're not feeling inspired by those "classic" ideas, maybe try something a little more classy in general. We Heart Parties has put together this adorable Safari Baby Shower with pale shades of blue, and gold painted safari animals! If you want to make sure you avoid the "tacky" baby shower things, this is a great idea.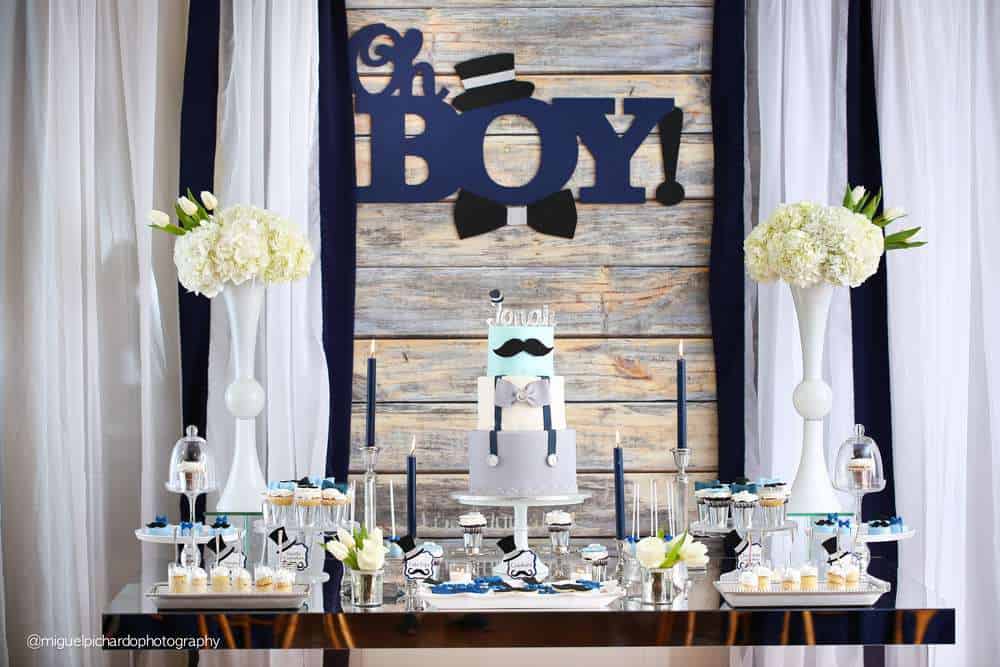 For an angle that's a bit more whimsical but still absolutely adorable, this Mustache Baby Shower on Catch My Party is a perfect combo!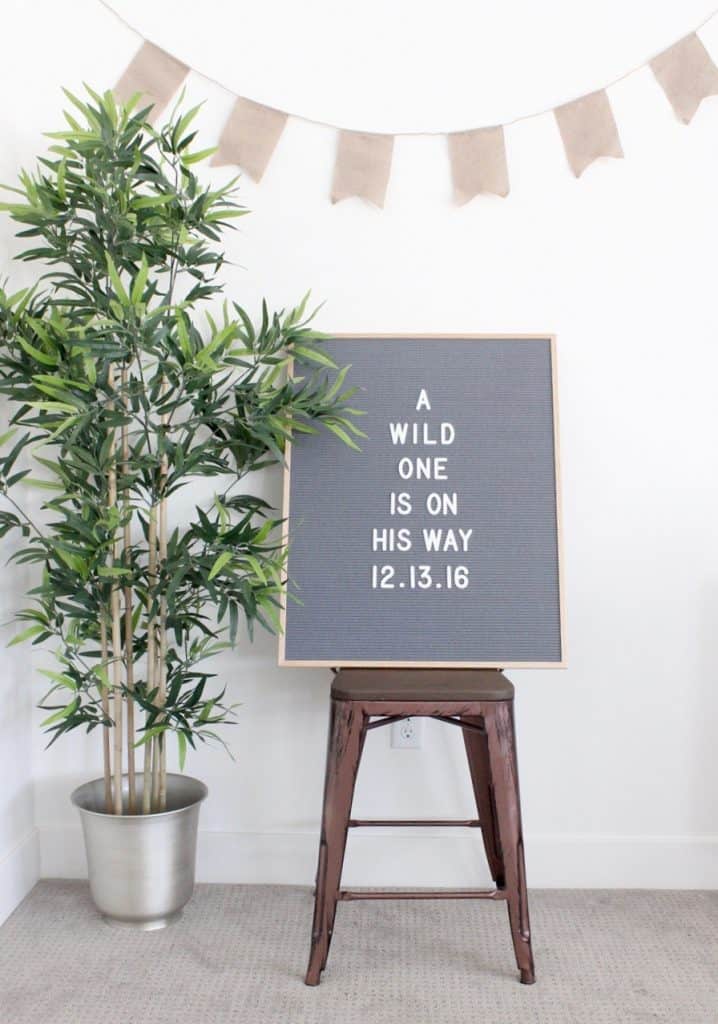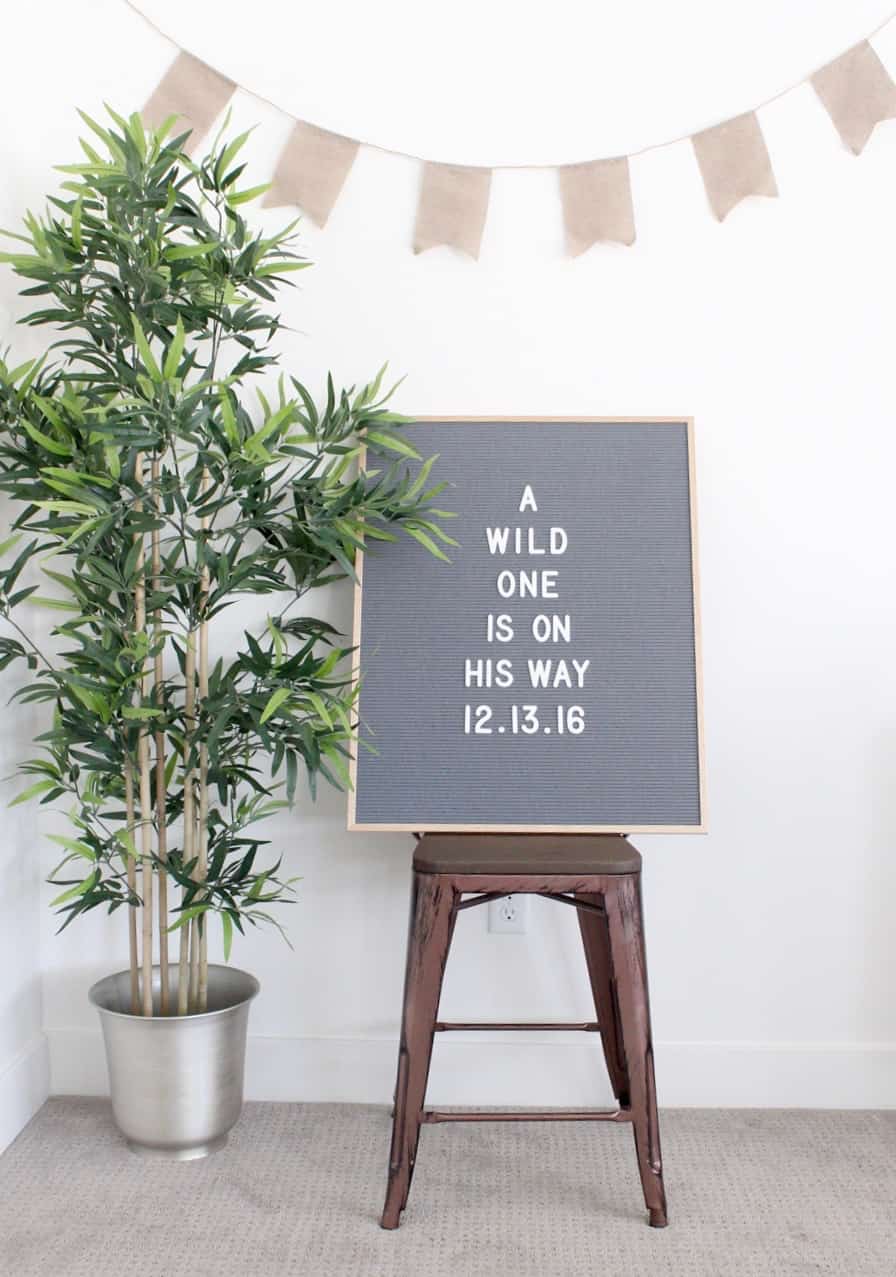 More Boy Baby Shower Themes
Baby Boy Shower Decorations
With so many decorating ideas out there, it's hard to choose. Good thing there are so many ways to decorate a baby shower for cheap. If you have paper, a printer and a pair of scissors you can do anything!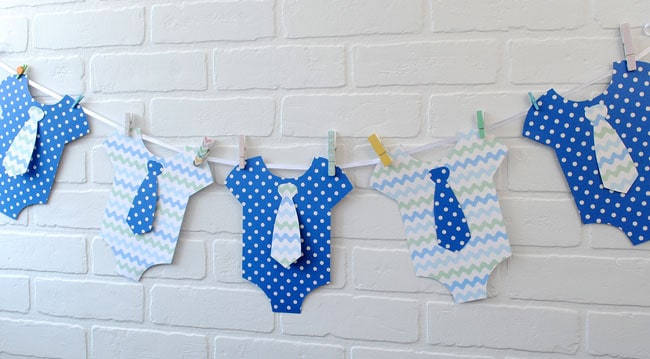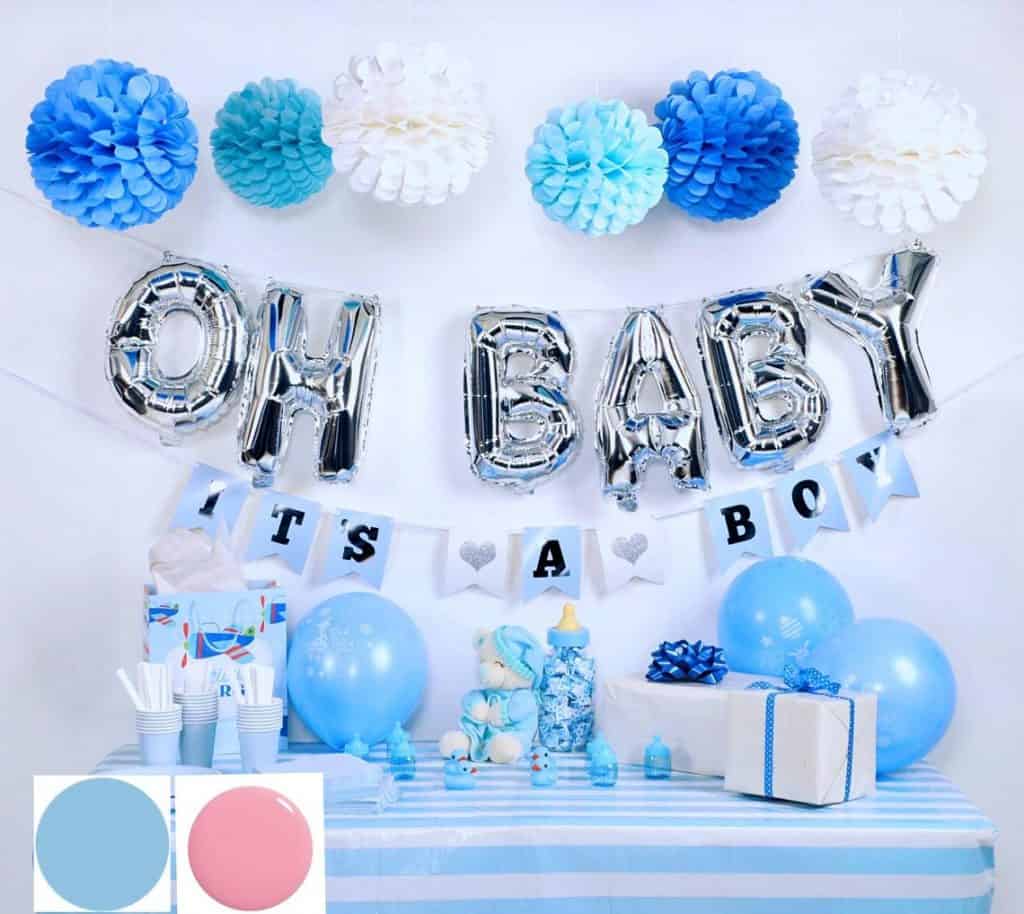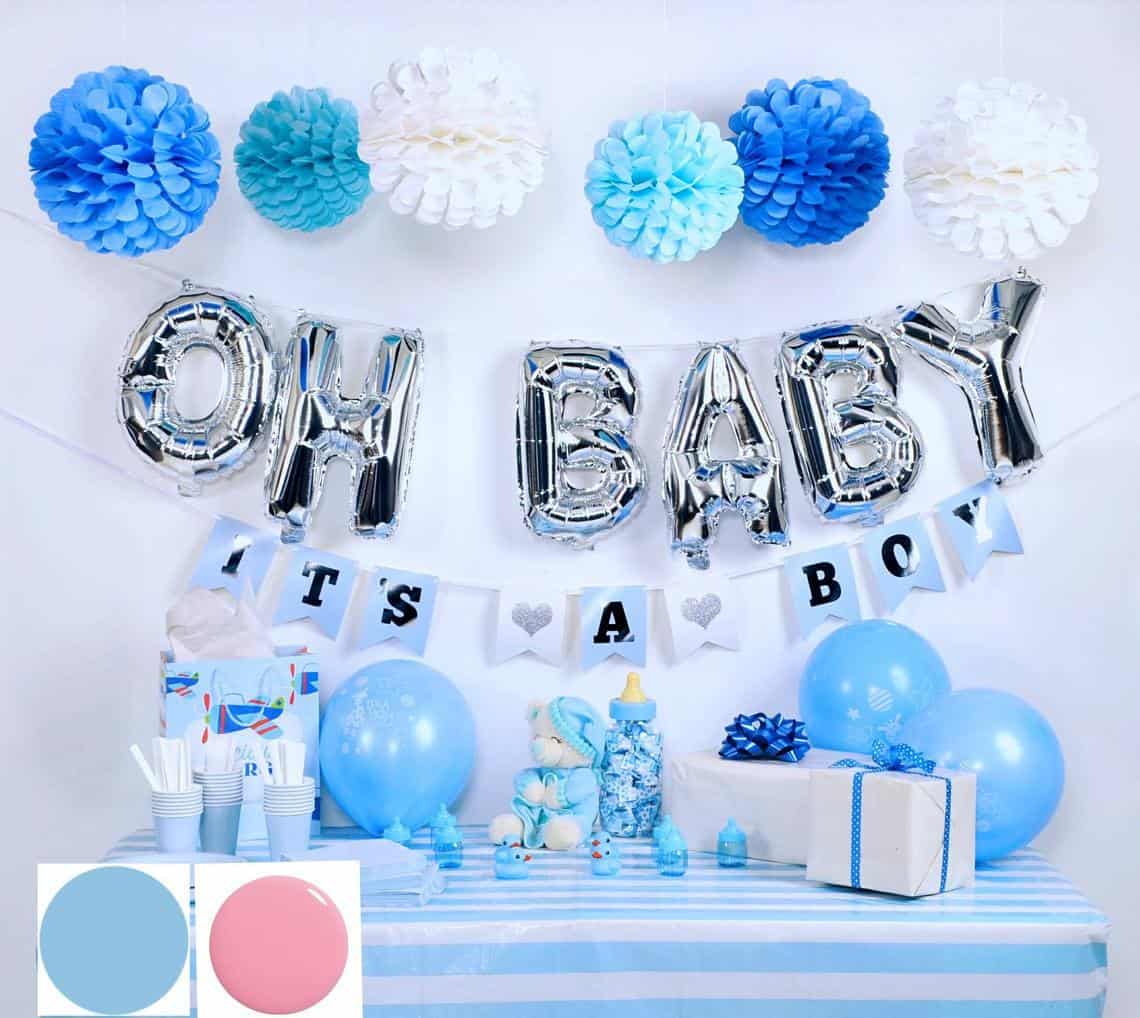 Baby Shower Food Ideas
When you're throwing a baby shower, food can get expensive. If you're working on a smaller budget, asking friends and family to help co-host is the best way to split the cost. The time of the shower will also determine what kind of food should be served. Is it in the morning? Breakfast or brunch is a good idea. Consider all of this while you're planning and then move on to the fun stuff – deciding what cute baby shower food to make!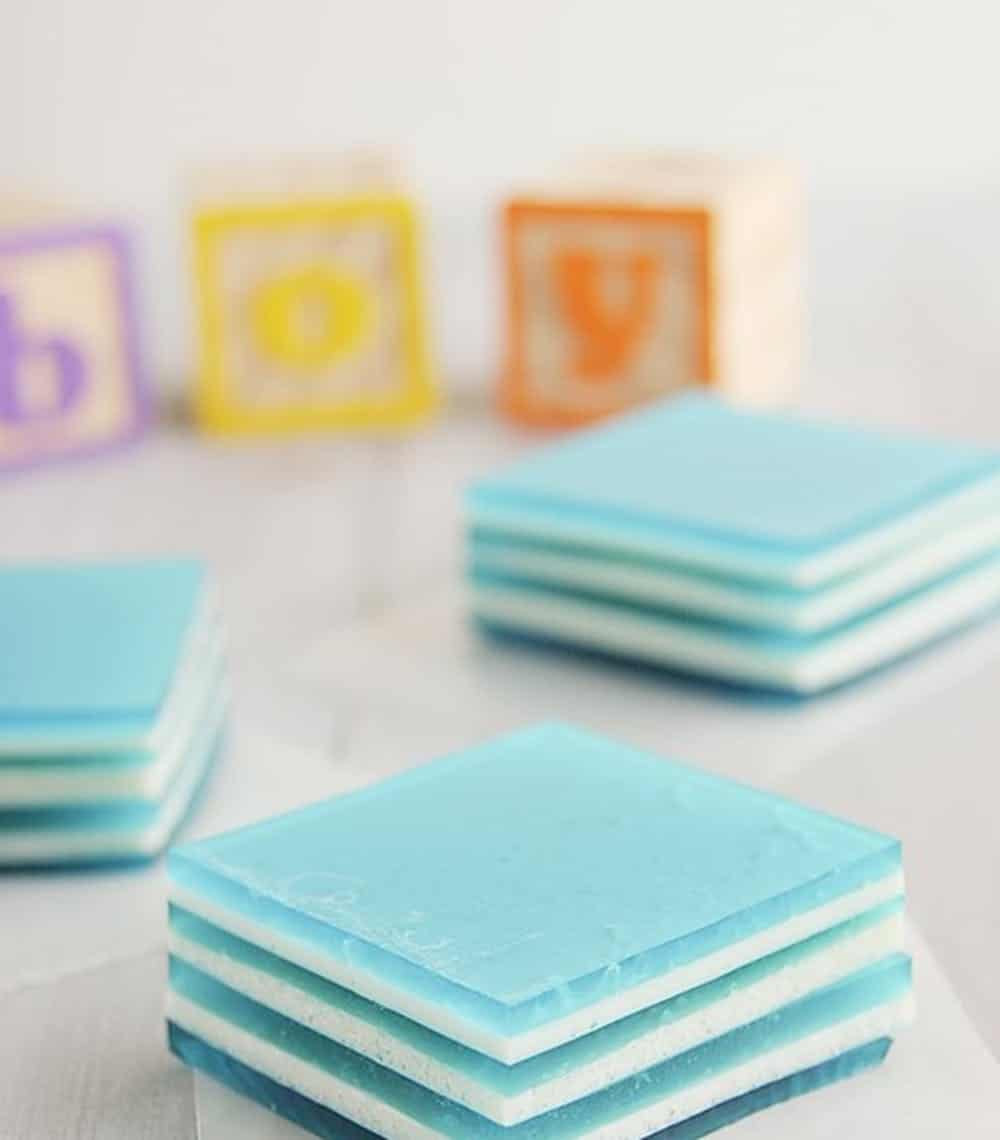 Baby Shower Desserts
OK I love this idea, around here, No Bake Cookies are one of our favorite recipes. Thrifty Fun has taken these yummy treats and dressed them up in little diapers! All you need are the cookies and some festive napkins and safety pins. SO. EFFORTLESS.
One of the easiest things to make for a party is jello. Mix it and forget it right? This recipe for Baby Blue Layered Jello from Taste and Tell Blog is so simple but would be gorgeous on a table scape, and would add that perfect pop of blue!
Ombre is the best right? and if you can do it in an easy snack, it's basically perfection. These Ombre Rice Krispie Treats from Brit and Co would be adorable and can easily be turned into any color that suits your shower.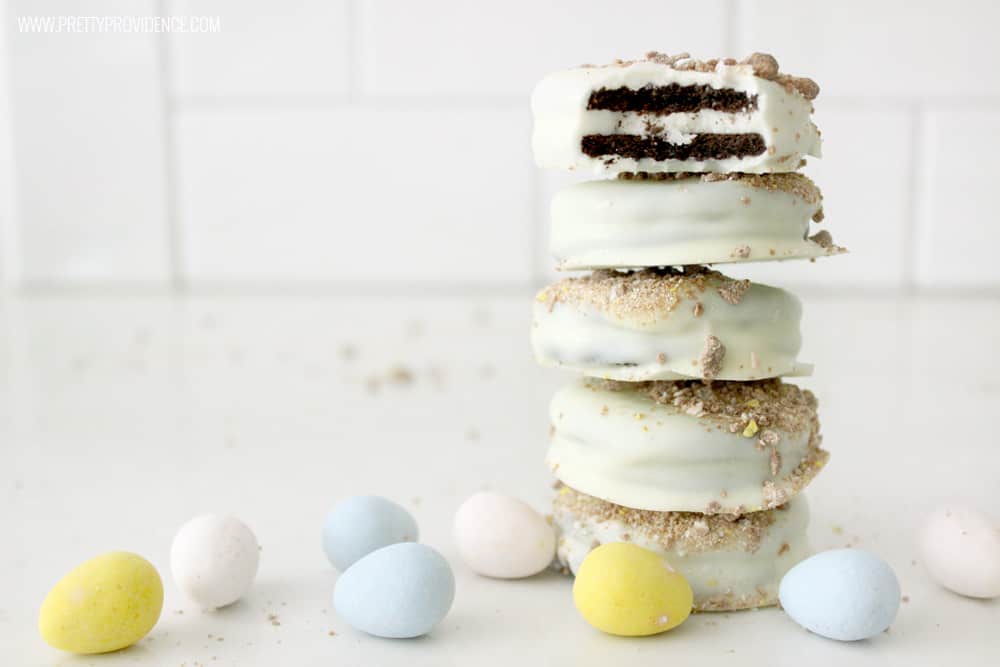 Other Ideas for your Baby Shower Menu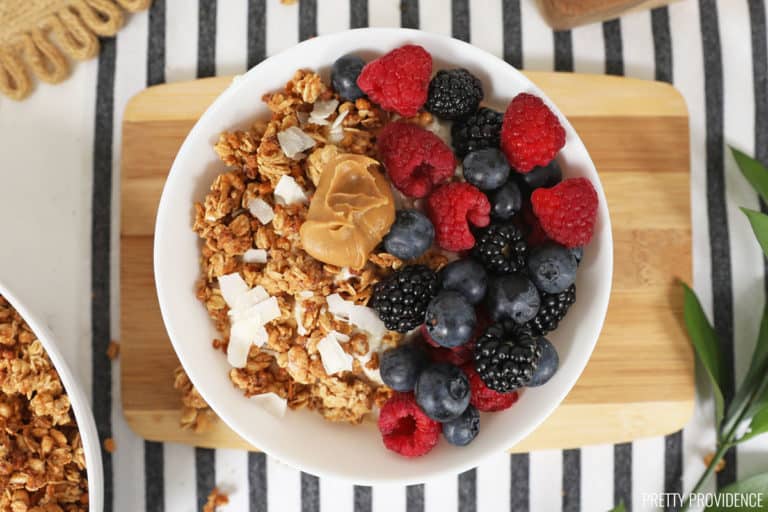 Boy Baby Shower Games
Baby shower games can sometimes be awkward, but they can also be really fun and get the guests talking and laughing with each other. They're usually a good idea, especially if the guests don't all know each other well beforehand.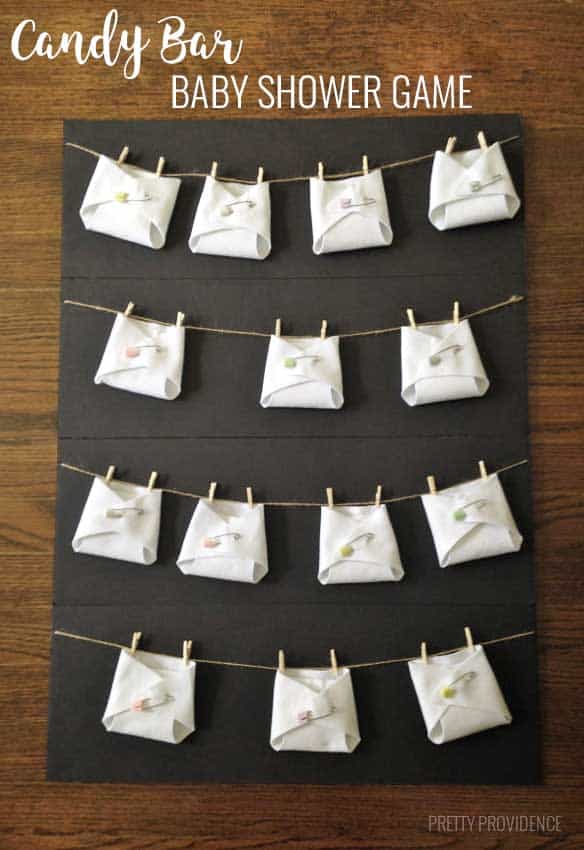 I've seen variations of this Candy Bar Baby Shower Game before, but they're usually in real diapers, and the idea grossed me out a little bit too much. Our version with DIY diapers are so cute and nice and clean, no ick-factor involved!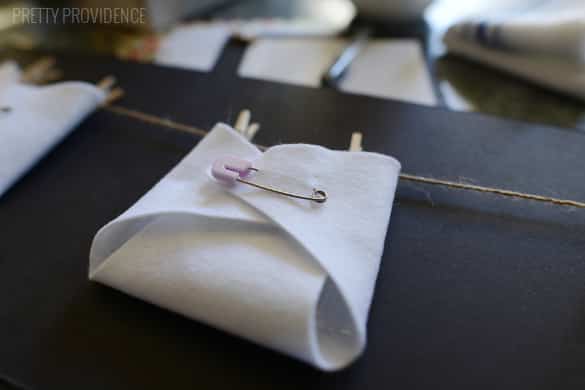 I love this idea of a Baby Name Race from Games for Baby Showers.com! If Mom-to-be still hasn't made her final decisions on names it might be a great way to help her out.
Birds and Soap has this darling game she calls Tinkle in the Pot. Every guest puts a balloon up her shirt, and a pingpong ball between her knees, and she has to carry the ping pong ball over to a cup and drop it in without touching it with her hands! It looks like a hoot and I can't wait to try it.
Baby Shower Games – Printable
One of the most classic baby shower games is guessing the stats and details of Baby! Our free Baby Shower Printable is a cute way to collect all that info to see who can get the closest.
This Story Book Bookmark Favor isn't really a game, but it's a sweet favor for a book themed baby shower!
I hope you've found all of these ideas to helpful and inspiring while you plan a baby shower for someone you love! The most important thing is that you have fun in the process.
Make sure to check out all of our baby shower gift ideas too: