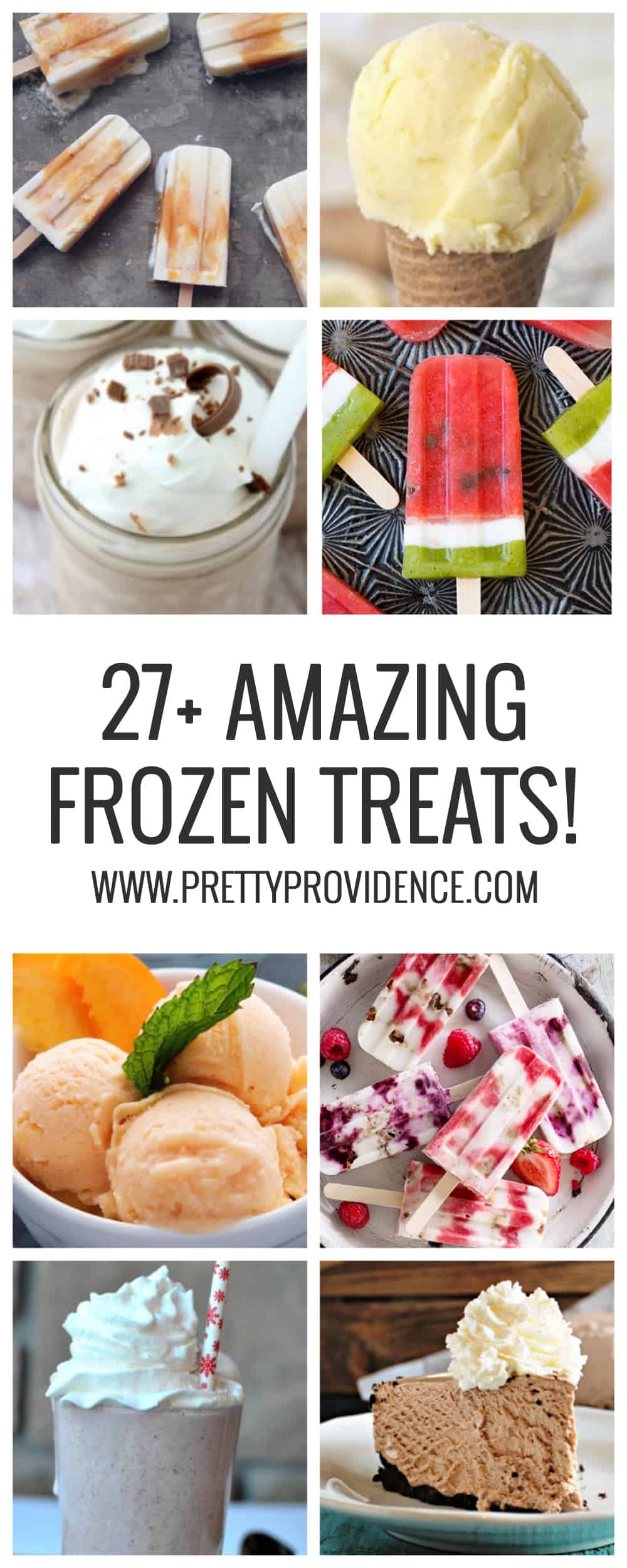 Please tell me I am not the only one counting down the days until summer ends! It's not that I don't love having the kids home and playing in the water (because I do), but it is like 115 everyday here and by this point in the summer we have exhausted a lot of my fun ideas and everyone is just starting to feel a bit cooped up! One thing that has helped us spruce things up a bit is to try some different frozen treats. Most of these are super easy to throw together and all of them are really tasty! I hope you like them as much as we do!
*Click on the picture or the link below it to be taken to the recipe!
So many yummy treats! Hope this helps make your summers a little more bearable!
xo,