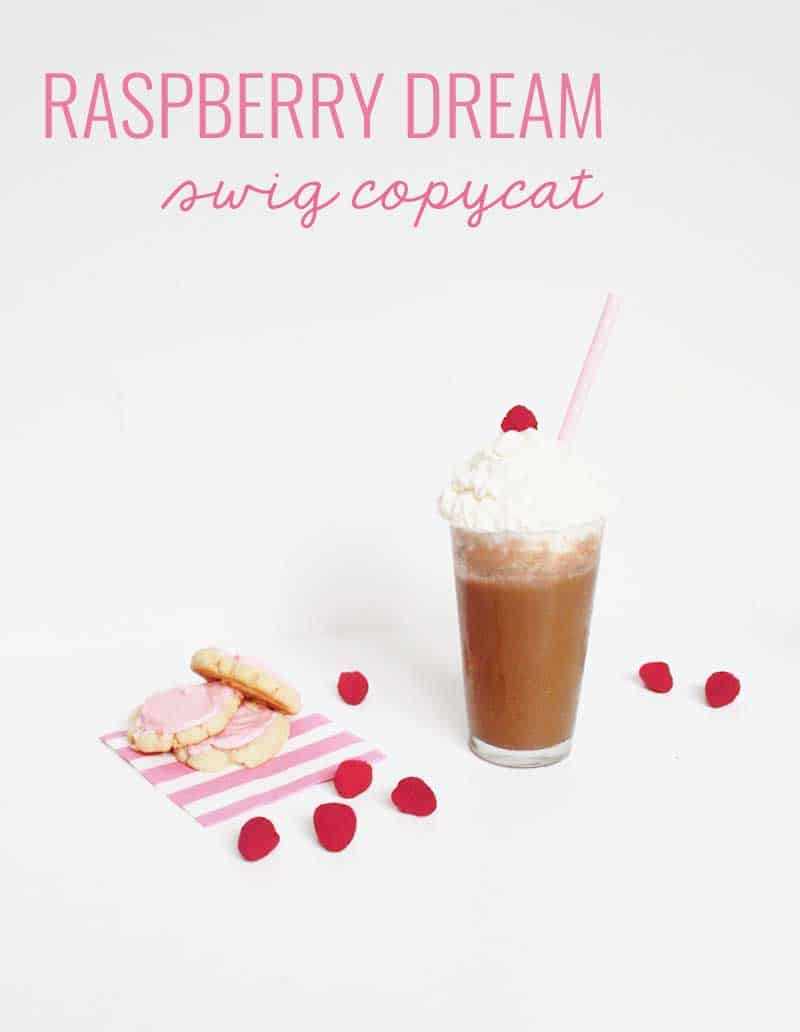 Hey so… many of you know that we are obsessed with Swig, a soda and cookie drive thru based in Utah. Well, I don't live in Utah, so that obsession is kind of a problem. I am particularly obsessed with a drink called Raspberry dream which is Dr. Pepper + Raspberry Puree + Coconut Cream. It's HEAVEN. Pair it with a soft sugar cookie and you will hear angels singing. For real. So, I made it my mission in life to come up with a copycat recipe for my beloved Raspberry dream and after a LOT of trial and error I am sharing it with you today! 
In the above picture it might look more like a milkshake, but normally you wouldn't top it with whipped cream (although, it is delish that way) it looks more like this when you open up your lid.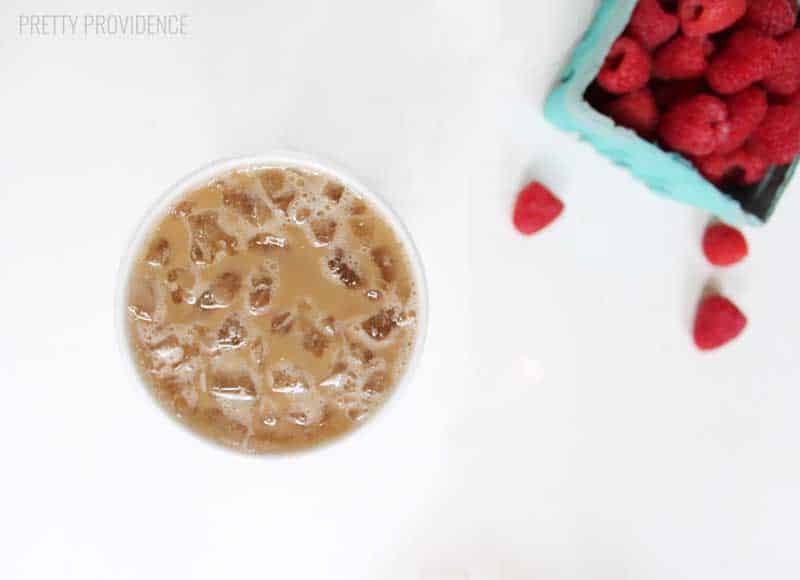 I am just going to say that this drink does not photograph well! But I promise, it tastes amazing. Here are the players: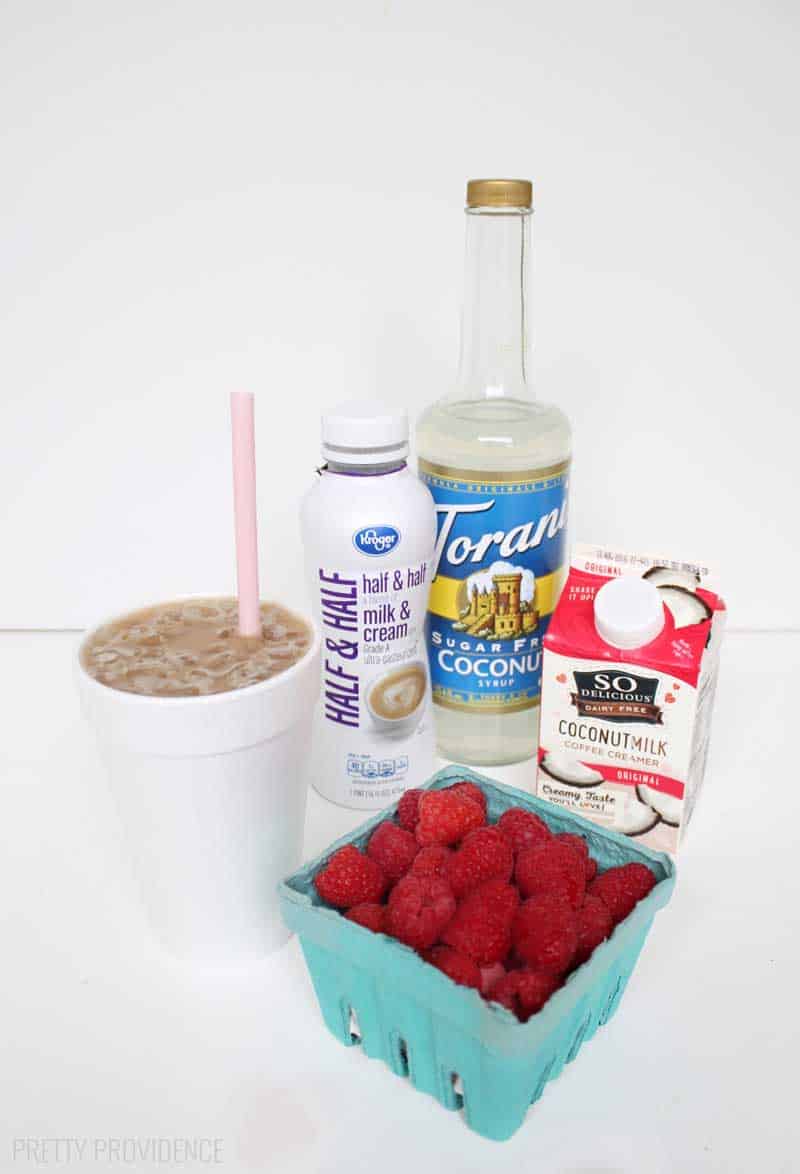 You can use either half & half or coconut coffee creamer. With half & half it's more creamy, but with the coconut creamer it's about half the calories. I'm not into drinking my calories so I like that! Both ways work though. I also like to use Diet Dr. Pepper personally and that's how I order it at Swig, but again, personal preference. The real Dr. Pepper is amazing with it.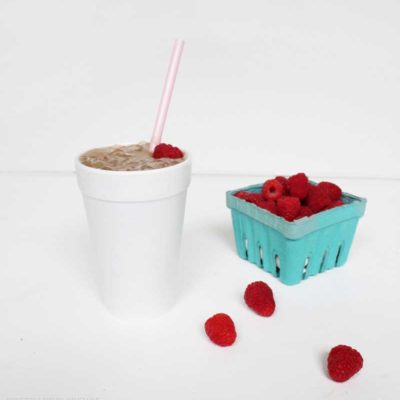 Raspberry Dream (Swig Copycat!)
Ingredients
12

oz

. Dr. Pepper or Diet Dr. Pepper

2

T

Half & Half

1

T

Torani Coconut Syrup

1/4

Cup

Raspberry Puree

Optional: Pebble Ice
Instructions
Fill a cup 1/4 full with ice*

Pour in half & half, coconut syrup, raspberry puree and stir

Add Dr. Pepper and stir again.

Enjoy!

*Pebble ice is preferred, but use whatever you got. You can buy 10 lb. bag of pebble ice at Sonic for about $2.50!
I also just found out that Torani sells raspberry puree for drinks!! I am going to have to try that… I'll update this post when I do… here are some easy links to the things I've mentioned! (affiliates)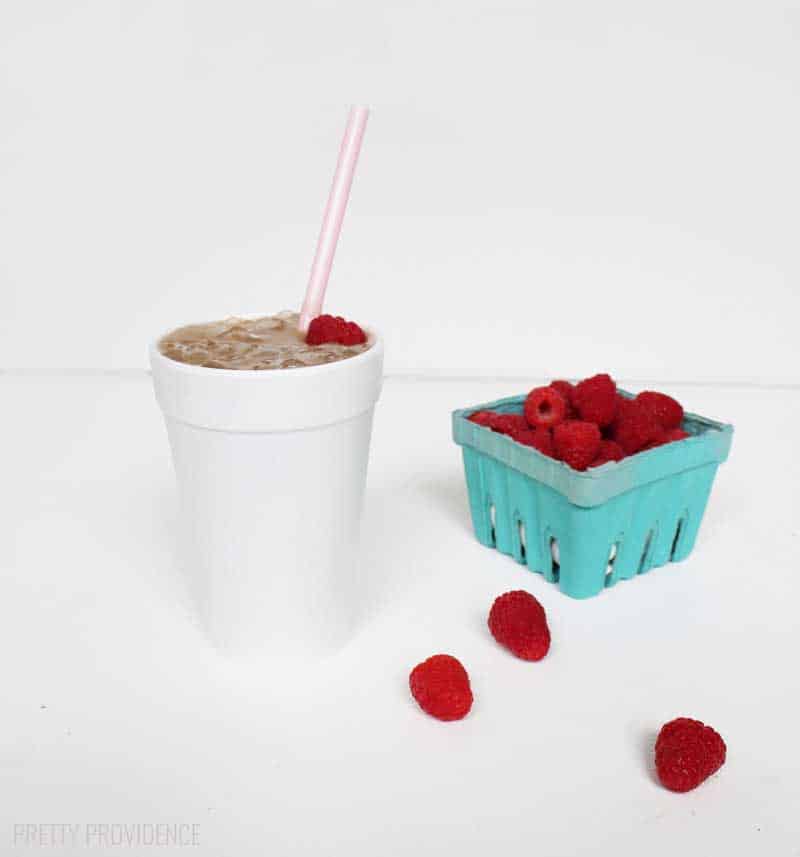 Raspberries are kind of pricy most of the time but I think frozen raspberries work better for this than fresh, if you can believe it! I have been enjoying at least one of these delicious concoctions every day and it's the best. Pair it with a copycat Swig sugar cookie (Mandi figured that out!)  and you're really in business! You might also be interested in trying my second fave drink Swig offers: the Dirty Dr. Pepper.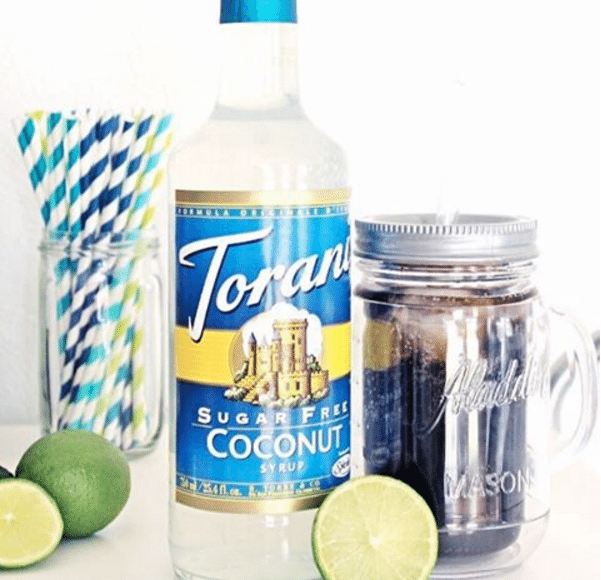 and you might like these too:
| | | |
| --- | --- | --- |
| | | |