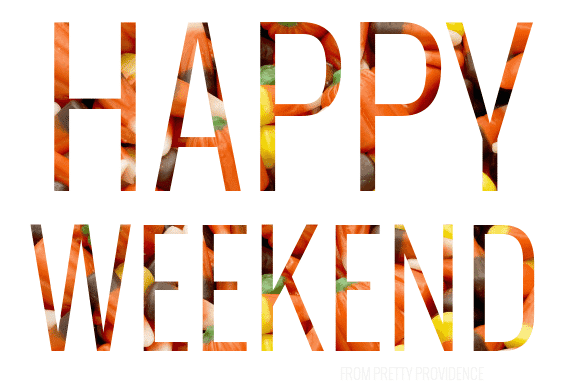 Happy weekend lovelies! I cannot believe it is almost the end of October… what?! I swear each year goes faster and faster. I am already mourning how quickly Christmas is gonna be gone and the season hasn't even started yet! Haha. We had a fun week in these parts. The high's around here were low 80′s which means it's finally cool enough to play outside everyday! Outside=world's best babysitter. We have been killing the last few hours of every day before dad gets home outside ridin' trikes and wiggle cars. Also, I got was able to help throw one of my bff's a baby shower for her soon to be baby girl, babies.. yay!
Speaking of babies, if you don't follow me on instagram you may not know that I am pregnant with baby #3! We're due in April and we are so excited :). Parents are about to be outnumbered around here which is totally nutso! 
One of the hardest things for me during pregnancy is sleeping… ugh! I have had sleep issues my whole life, so it was no surprise to me that that was one of my toughest issues pregnancy-wise. I suffered through my first two pregnancies without ever buying any special pillows or anything, but this third time around I decided I was doing it! So Sarah requested this awesome pregnancy pillow to me, and it has been amazing!
I really can't wrap my head around the fact that I am going to have three kids! I also can't imagine being busier than I already am, so I am all about what makes being a good mom/wife/blogger simpler and easier. Speaking of which, I recently got my hands on a copy of the Super Mom's guide to simply super sweets and treats for every season and I am totally obsessed! It is full of over 80 fun themed cakes, cookies and snacks that are semi homemade and easy to throw together. I can't wait to try out a few of these simple recipes this holiday season. If you are looking for a fun gift for your mom/sister/girlfriend look no further! You can order a copy here if you'd like.
The other thing making my life soooo much easier lately are these freezer meals.. what would I do without them? So worth the initial effort.
Also making things easier, the fact that I haven't gotten myself "ready" in weeks… just keeping it real guys.
xo,