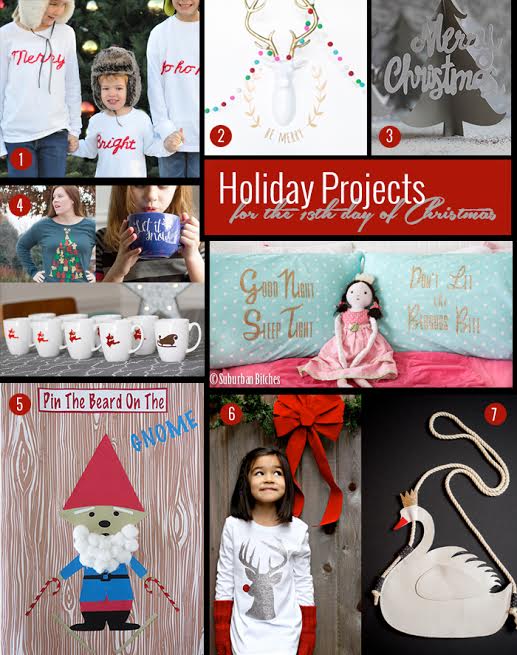 Hey everybody! This month was the last month for the Cricut Design Space Star contest, and unfortunately due to some personal circumstances I was unable to participate. BUT my team totally killed it, so I just had to share their projects with you! They are all super talented, definitely some blogs worth following so make sure you visit and get their tutorials! Also, we are giving away a Cricut Explore to one lucky person! Woot, woot. Here are my teams links:
1. Merry & Bright t-shirts from Tricia of Suburban Bitches
2. Holiday Wall Decal from Melissa of The Sweet Escape
3. Paper Christmas Trees from MJ of Pars Caeli
4. DIY Vinyl Mugs & Ugly Christmas Sweater from Andrea at Andrea's Notebook
5. Pin the Beard on the Gnome game by Katie of That Girl Katie
6. Hipster Rudolph The Red Nosed Reindeer Shirt by Crystal of Sew Creative
7. Swans a Swimming Purse by Celina of Petit a Petit and Family
Now, who wants to win a Cricut Explore?
If you don't win, don't worry because we are going to be posting an amazing Black Friday Deal for the Cricut next week, so stay tuned!
xo,