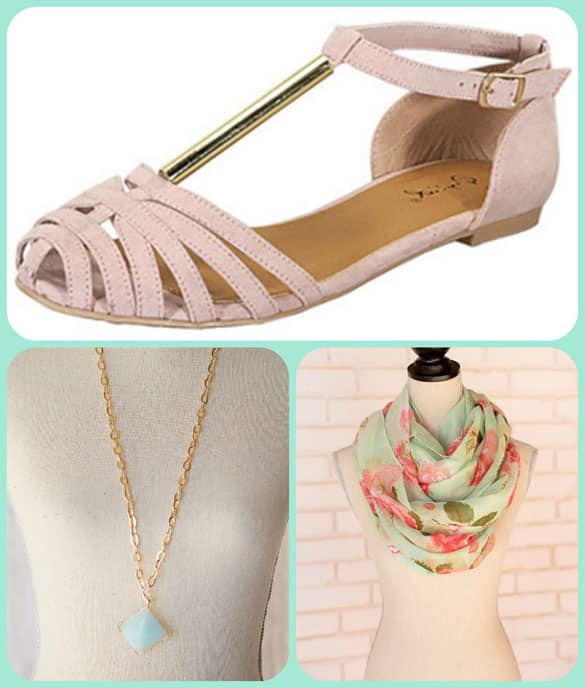 Hey guys! Whew, can you believe birthday week is almost over? It has totally flown by for me. We have an amazing giveaway for you guys today from a company we love and respect.. Cents of Style! Cents of Style is all about feeling and looking great on a budget. They offer the latest Spring 2014 fashion trends and adjust according to season! You will die over their trendy shoes, beautiful scarves, and fun jewelry. Their mantra is "here to help you accessorize your life at affordable prices." Um.. it's no wonder that Sarah and I love them right?
Today, Cents of Style is graciously offering the winner their choice of a pair of shoes, a scarf and a piece of jewelry a $75 value! Nothing is better than a customizable prize package, am I right?! Just follow the prompts on the rafflecopter below to enter!
Good luck!
xoxo,
P.S. Make sure you enter giveaways 1, 2, 3, 4, & 5 that are all still live! Also, make sure you check out our other fun birthday themed posts so far this week: DIY Party Animals, Death by Chocolate Cake, Birthday in a Flat Rate Box and Popcorn Topping Bar!