Slippers make a great gift and they are even better when filled with treats and gift cards! Perfect for Father's Day, Christmas or really any occasion.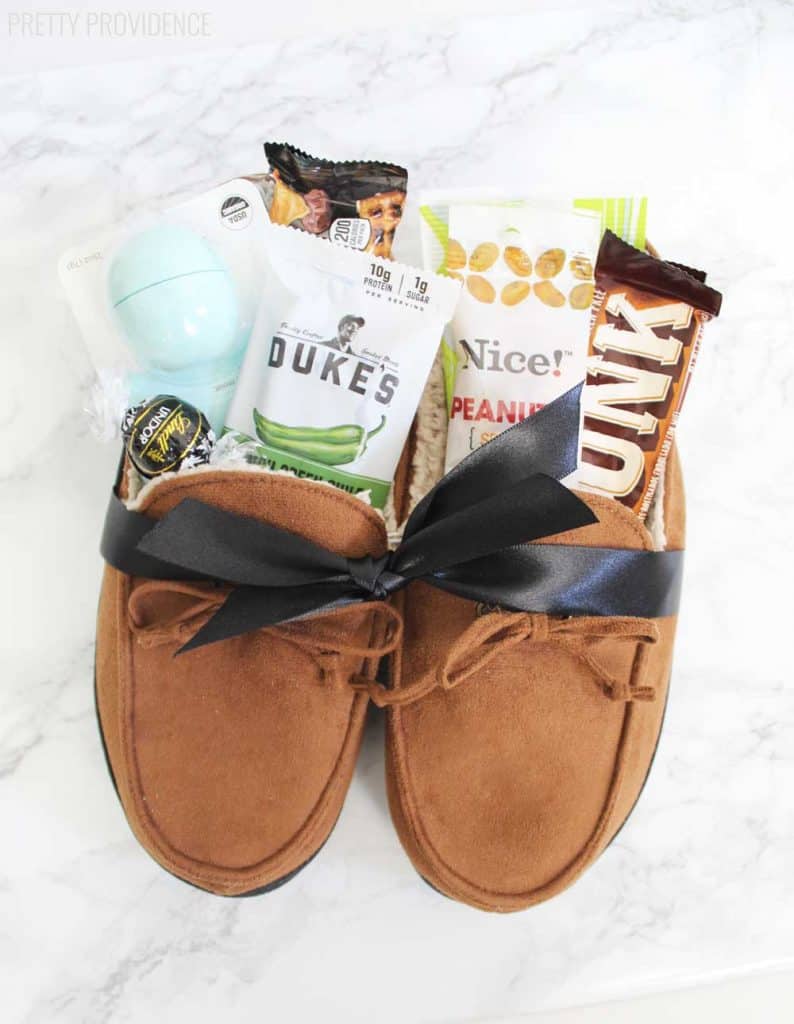 I always struggle to come up with good gift ideas for the men in my life. It shouldn't be so hard, but at least with the guys I'm close to, they aren't into small gifty-type things as much as women are. Plus, their hobbies are expensive! Drum gear, camping gear, golf gear – it's not cheap and it's usually very specific. Side note: I'm a huge Amazon Wish List advocate because you can coordinate gifting with family and friends without getting duplicates, you can add things from other websites, it's the best. #notsponsored #justloveit
Anyway, I think that slippers make a great gift for guys because I don't know many that will buy slippers for himself, but everyone uses them! Right?!