This homemade liquid laundry detergent is the best homemade laundry detergent ever! Save money on detergent without sacrificing quality!
We are so excited to share this DIY liquid laundry detergent recipe with you today. After a lot of trial and error, I feel confident I've found the best homemade laundry detergent recipe. We have actually tried homemade laundry detergent recipes twice before this one, and neither impressed me. In full disclosure, my first two attempts were for dry laundry detergent.
Why I Choose Homemade Liquid Laundry Detergent
I had almost given up on homemade laundry detergent completely, when my good friend Keesha texted me and said she had a recipe and wanted to make it together! I had my doubts, but she told me her mom and her sister had both been using this kind forever and swore by it, so I decided I would give it a go. Holy cow. I am in love with this homemade liquid laundry detergent, it is AMAZING!
Every time I open up the washer to switch loads, I am filled with joy because it smells fresh and clean. It also doesn't leave gross residue, and gets out tough dirt and stains. Suffice it to say, this recipe is gonna shrink your laundry expenses considerably!
Since everyone has to do laundry, here are a few of our other popular laundry related posts! Free Printable Laundry Cheat Sheet is great for remembering what gets out what stain! These DIY Laundry Organization Bags are the cutest for storing laundry during the week, and everyone should know How to Clean your Washing Machine.
*This post contains affiliate links.
Best Homemade Laundry Detergent
You ready for the easy recipe?

DIY Liquid Laundry Detergent Ingredients
Fels-Naptha soap bar
Washing soda
Borax
Essential oils (optional)
Water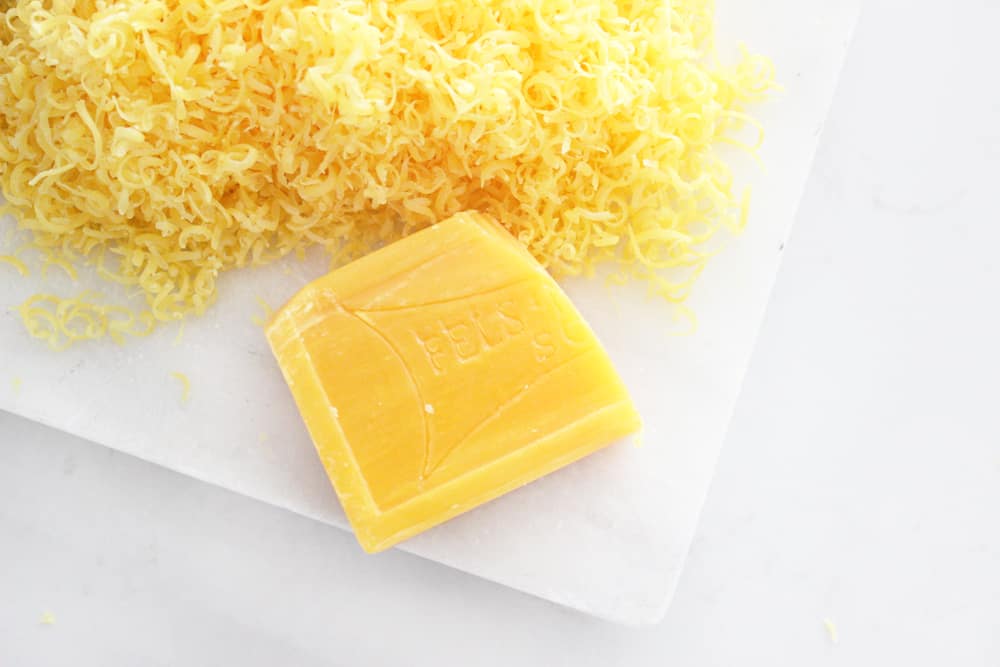 After gathering your ingredients you will start by grating your Fels-Naptha soap bar. Here is what the Fels-naptha soap looked like after grating it. You want to use the smallest grater that you have, so that it melts as quickly and easily as possible!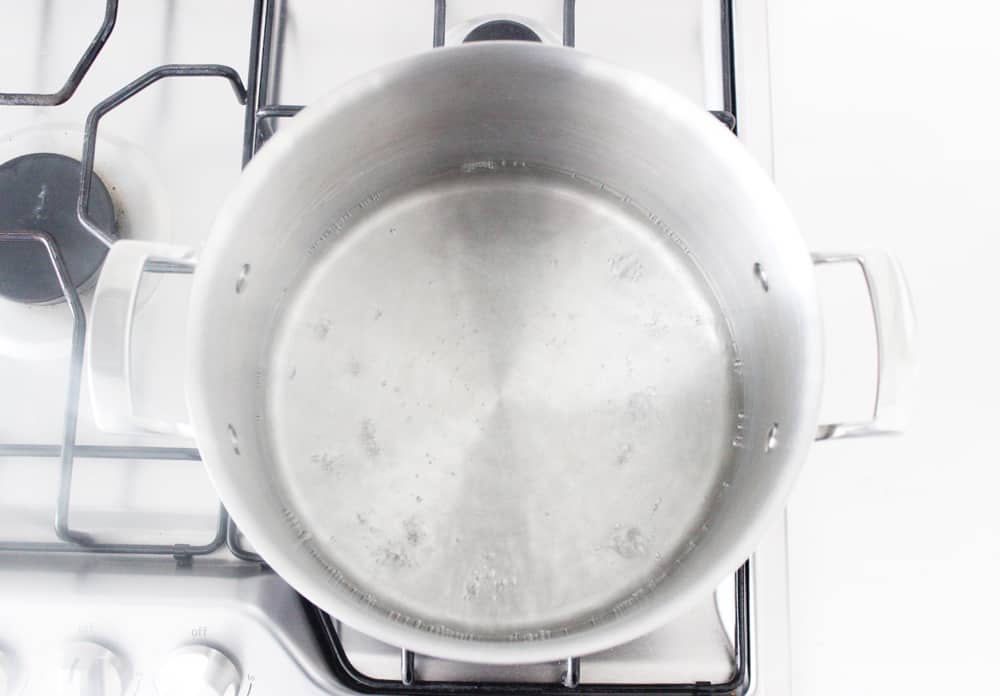 While you are grating your soap start four cups of water boiling.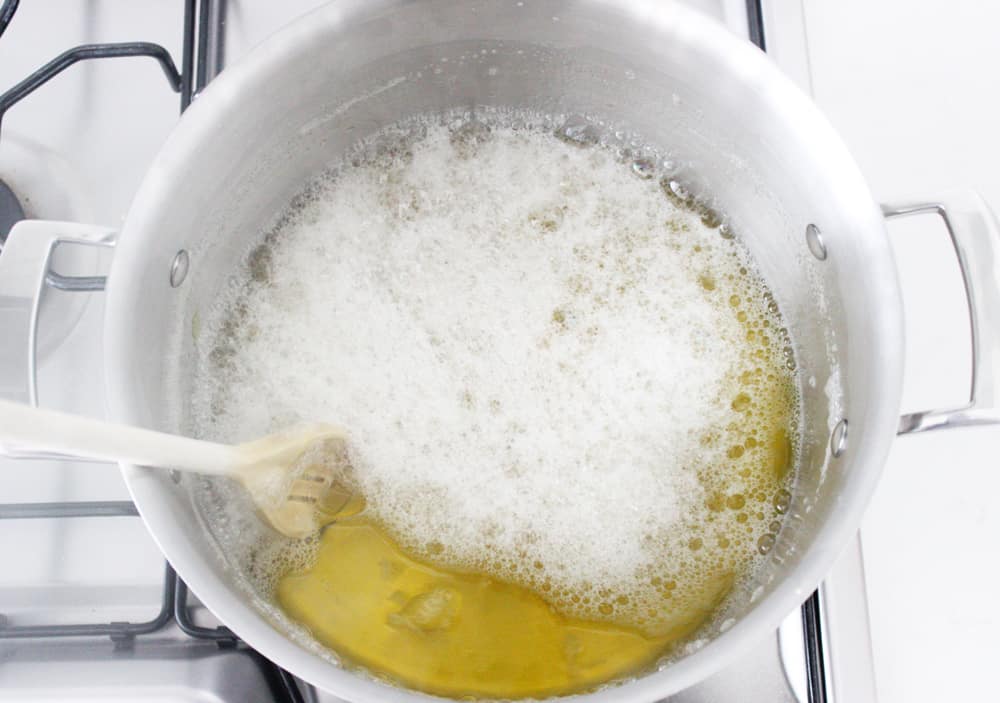 Add your grated Fels-Naptha bar and stir over medium heat until soap is completely melted.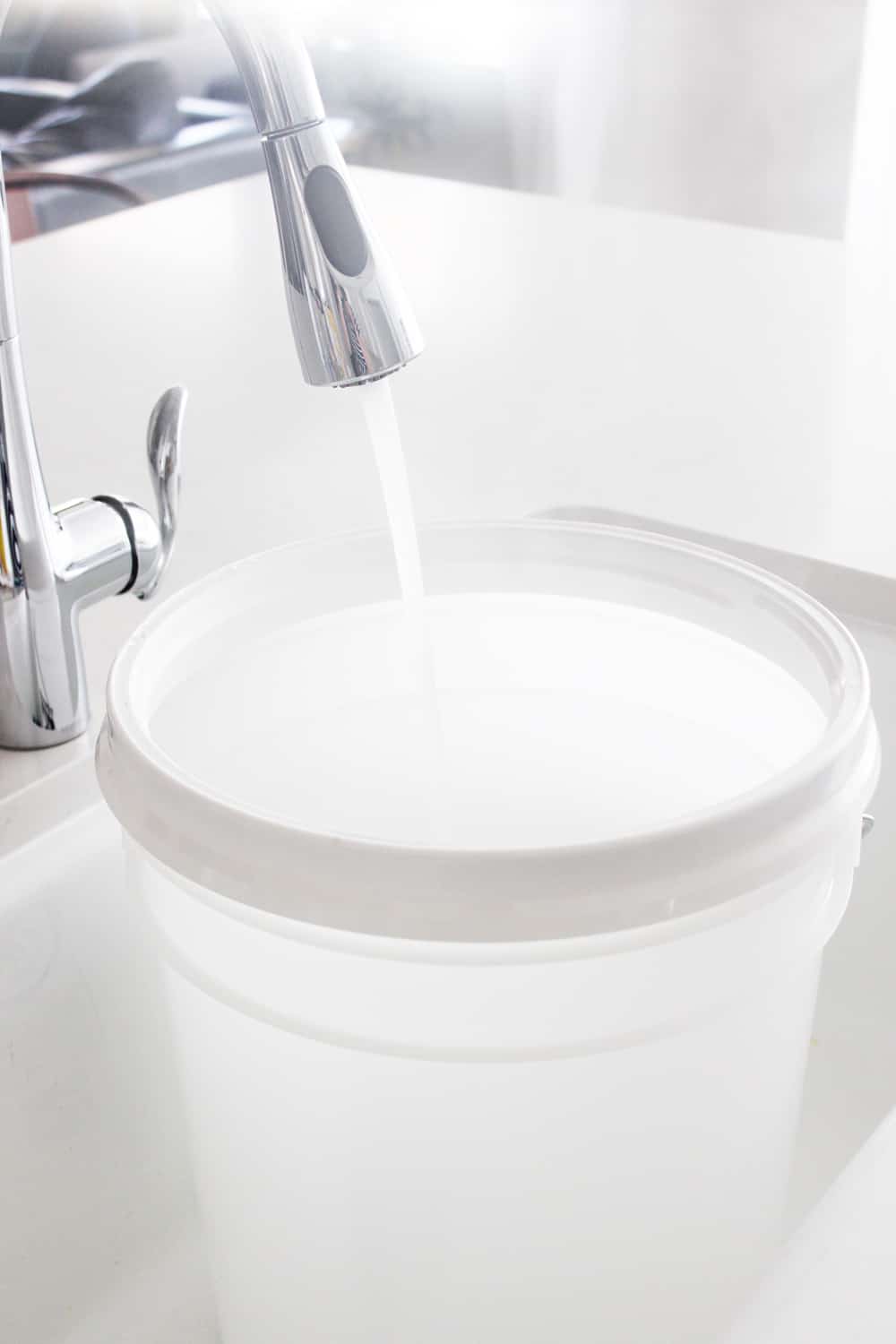 Next, fill your five gallon bucket up halfway with hot tap water.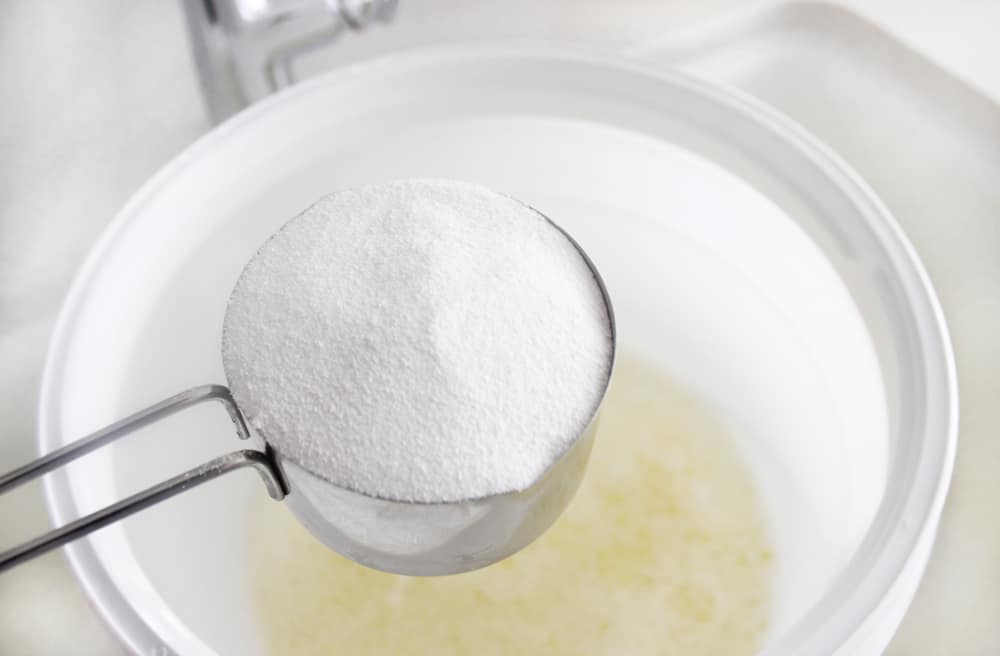 Then add your other dry ingredients and stir together.
Finally, fill your bucket the rest of the way with hot water and stir again.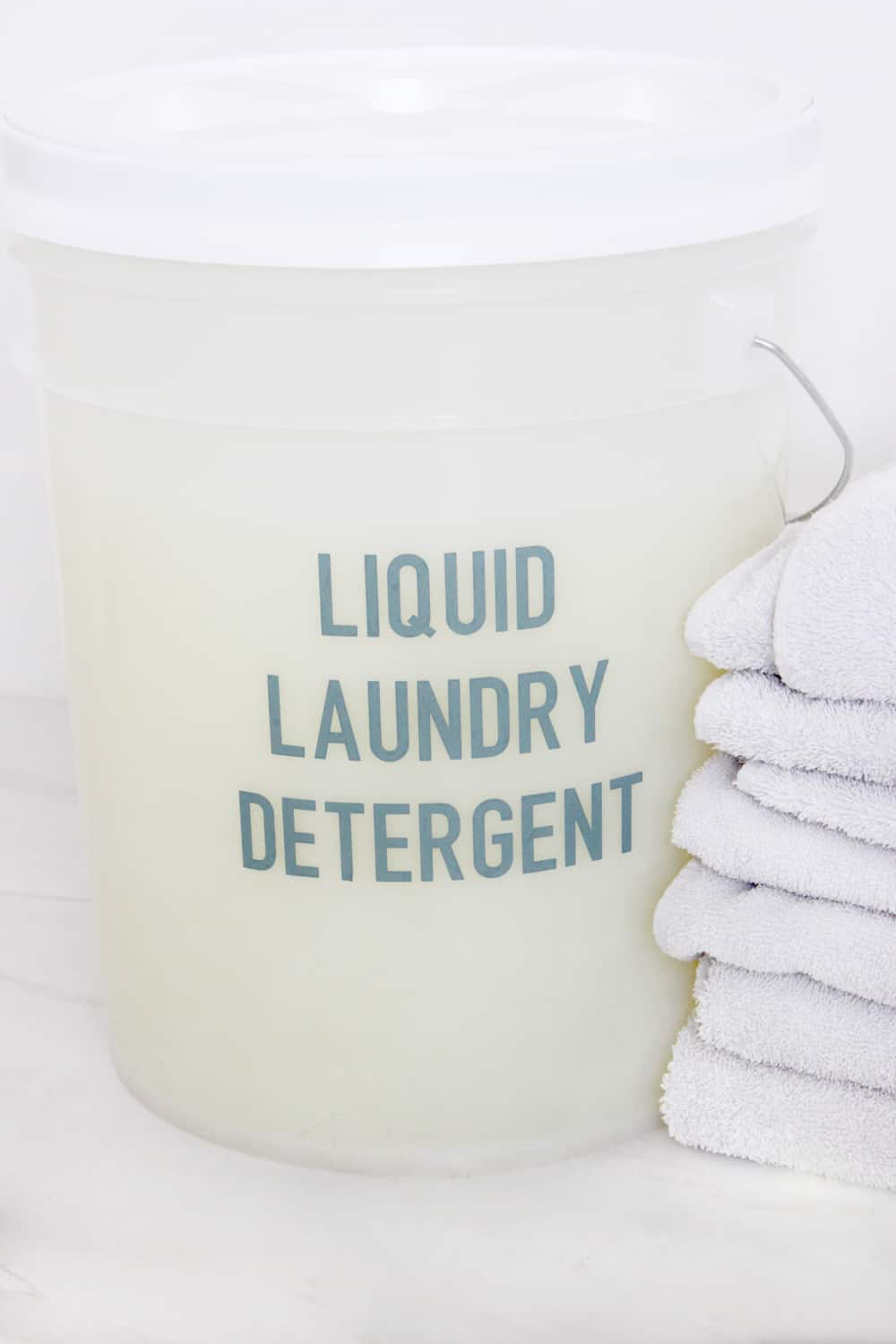 Be sure to clearly label your containers so that everyone knows they contain a detergent. Also, if you have young children be sure to keep your laundry detergent in a childproof container or on a high shelf. Here is the gallon jar I used, and here is a good five gallon bucket! I also love this gamma seal lid!
How much liquid laundry detergent does this recipe make?
This recipe makes a 5 gallon tub of liquid detergent. You only need 1/2 cup detergent for top loader machines and 1/4 for front loader machines per load! It's easy to see how utilizing homemade laundry detergent can add up to a big savings!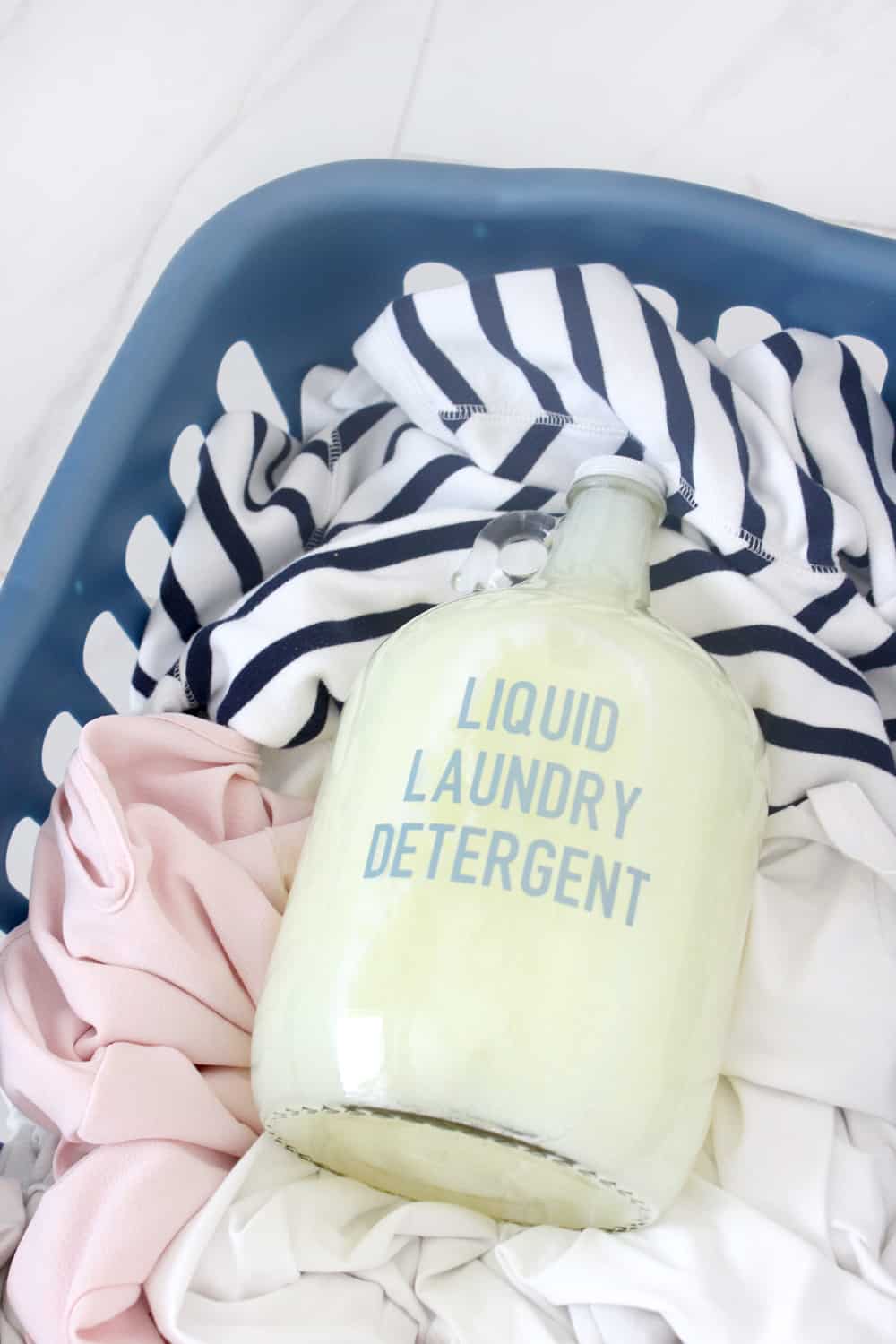 Shop this Post:
If you make this recipe and like it we would love for you to leave us a comment and a positive rating, they mean so much to us!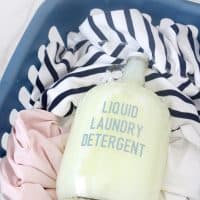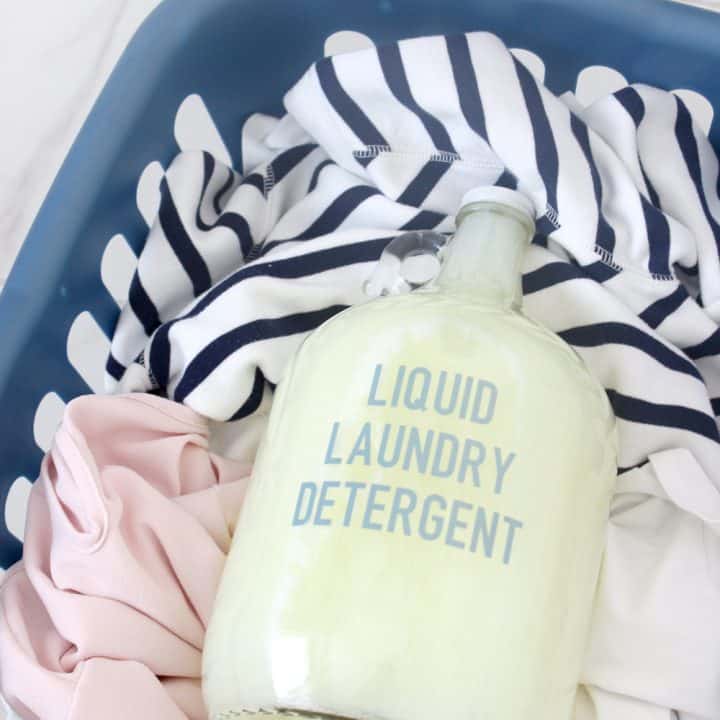 Homemade Liquid Laundry Detergent
How to make Homemade Liquid Laundry Detergent. This is so easy, the batch lasts a long time and is cheaper than any store-bought detergent!
Print
Pin
Rate
Materials
4

cups

boiling water

1

Fels-Naptha soap bar

1

cup

washing soda

1/2

cup

Borax

essential oils

(optional)

5

gallon

bucket
Instructions
Heat 4 cups of water until boiling.

Grate your Fels-Naptha soap bar (I just used a cheese grater) and add to boiling water. Stir continuously over medium low heat until soap dissolves and is melted.

Fill your 5 gallon bucket half full with HOT tap water, add melted soap, washing soda, and borax and stir well until all powder is dissolved.

Fill the bucket the rest of the way to the top with hot water, stir, cover, and let sit overnight to thicken.

The next day, stir well and fill an old laundry detergent container with detergent.If desired, add your essential oils at this point! I use Doterra citrus bliss.
It's SO easy and SO worth it you guys! I can guarantee you're gonna be glad you tried this DIY liquid laundry detergent!
xo,

*This post was originally written September 1, 2014 and has been updated with new photos, video and more detailed text.