Check out all of these Christmas treat ideas! From our ever popular cornflake wreaths, to Christmas cookies and chocolate-covered everything – there are so many good Christmas treats to make!
As a Christmas junkie and good food connoisseurs, we hold ourselves to high standards when it comes to which Christmas treats to make. We can't afford to waste calories on boring food, right!? The Christmas treat ideas below are beyond good! I hope you all find the perfect fit for your families to enjoy this year.
Christmas Treat Ideas
Some of these Christmas treats are classics, and some are ideas I've never seen before!
Christmas Cookies
Cookies are of course one of the most important staples at Christmas. I always try to make a batch or two. Which Christmas cookies remind you of Christmas the most?
Christmas Candy
I have never made homemade candy, but I think this is the year!
Hot Chocolate and Holiday Drink Recipes
Give me all the HOT CHOCOLATE in December! It's one of the only months it's actually chilly enough in Texas to enjoy it. We also love to pull out our favorite Christmas punch recipes.
Chocolate Covered Everything
Yes and YES and YESSSSSS to dipping sweet or salty foods in chocolate!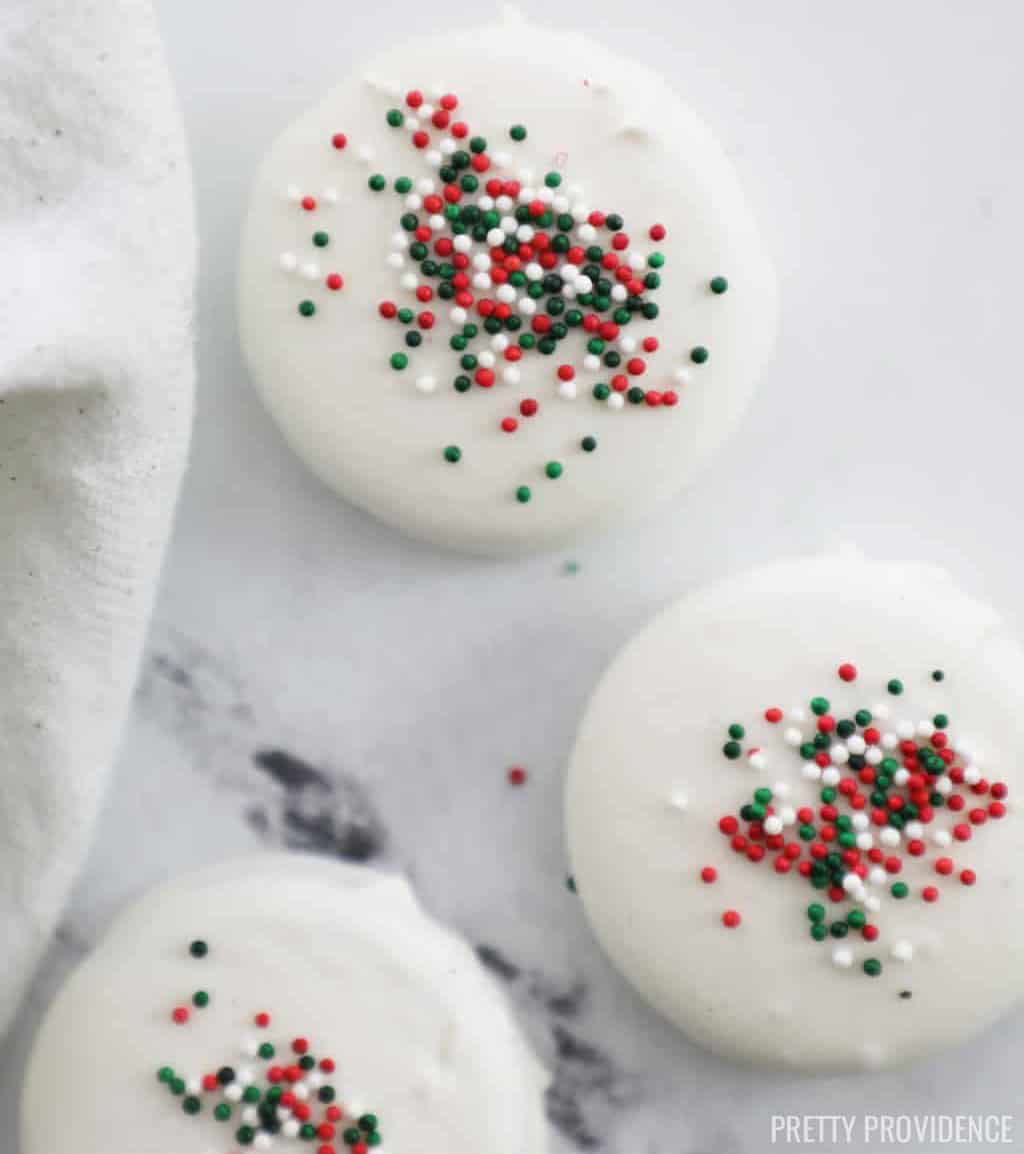 White Chocolate Covered Oreos with Christmas sprinkles!
Healthy Christmas Treats
We all need a little break from the sweets during Christmas. How about a festive snack that is actually good for you?
Wow, am I right?!! So many fun and unique ideas! As it stands, I will definitely be making more than is good for me. Which treats are calling out to you?!
If you need a healthier Christmas appetizer to counter balance all these yummy treats, check out our easy Christmas Wreath Veggie Tray too.