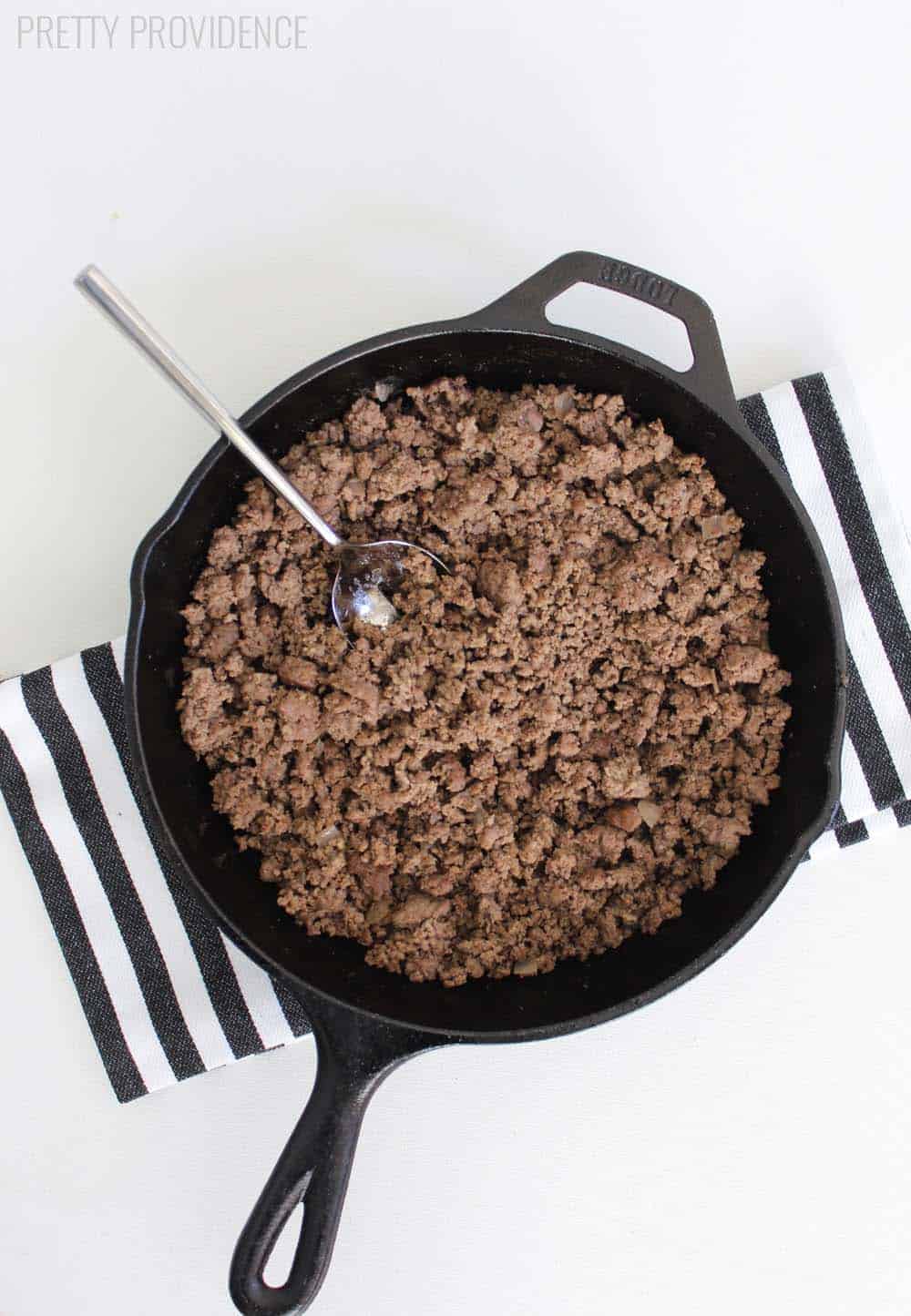 You guys, I have finally figured out the secret to cooking at home more often and not having it feel stressful for me, and that is having delicious, seasoned ground beef cooked and ready to go! Ground beef is the base of so many easy dinner recipes and it's inexpensive. Since I like to use it in so many different recipes, I season it enough that it tastes delicious alone but can also work in sauces and tacos and other meals.
I like to buy 4-5 lbs at a time when I see it on sale at the grocery store. I season and cook the meat, let it cool, and then separate it into  plastic freezer bags.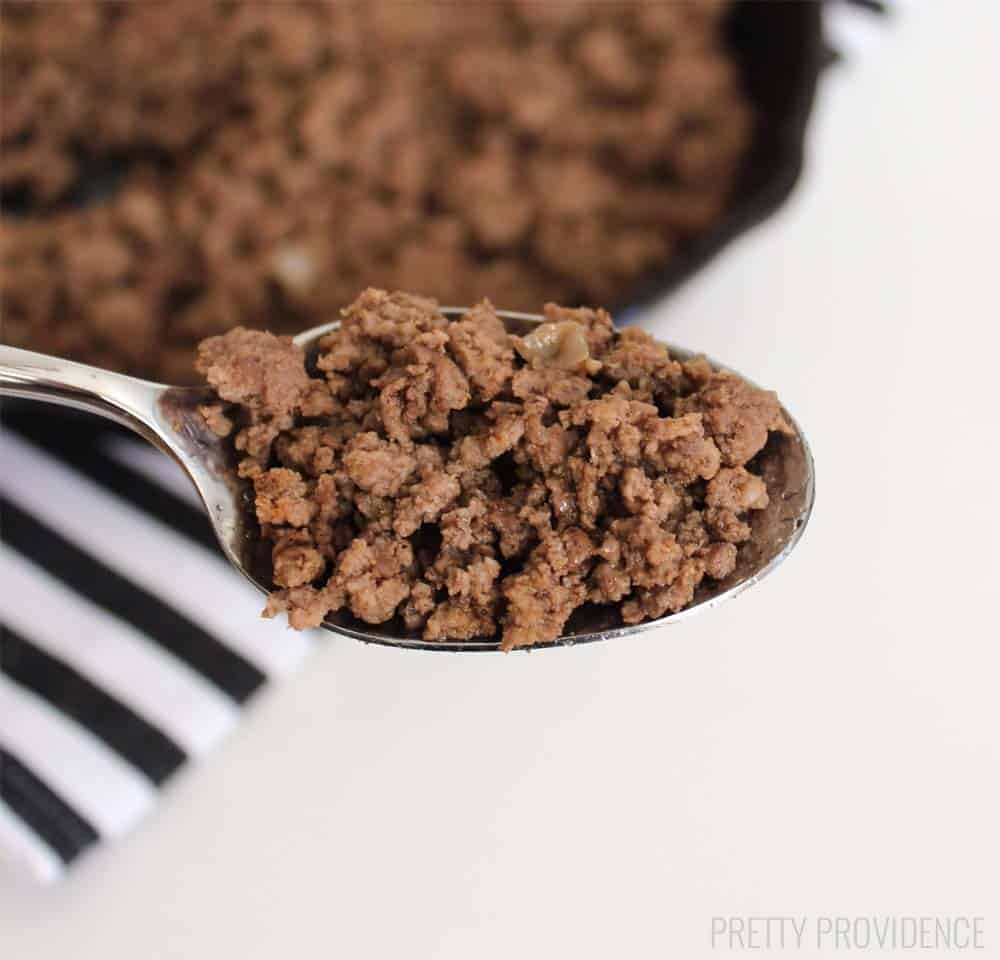 I think one of the secrets to getting a really good flavor is to sauté onions and garlic before adding the ground beef. It adds dimension and great flavor! Seriously… try this. I have decided that I think ground beef browns and tastes the best when cooked in a heavy pan like an iron skillet, so I recommend using one if you have it.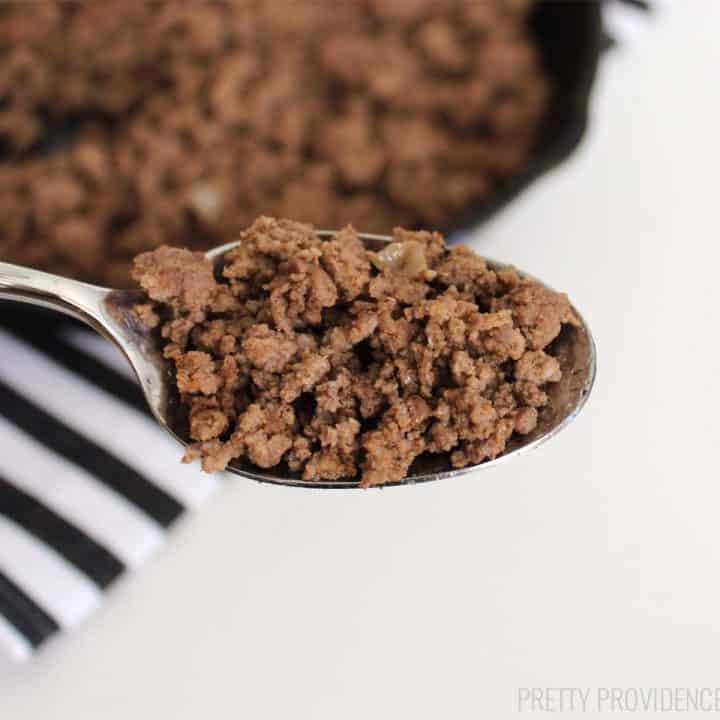 Seasoned Ground Beef
Perfectly Seasoned Ground Beef
Ingredients
1

lb

ground beef

1

tbsp

olive oil

1/2

clove

minced garlic

1/4

cup

chopped white onion

1

tsp

ground cumin

1

tsp

kosher salt
Instructions
Add oil to a heavy duty pan over medium-high heat.

Add ground beef and break up to distribute evenly in pan.

Add onion, garlic and dry seasonings, stir.

Continue to cook and stir for 15 minutes or until meat is browned.

Enjoy in tacos, pasta, lasagna, stroganoff - basically any easy dinner recipe!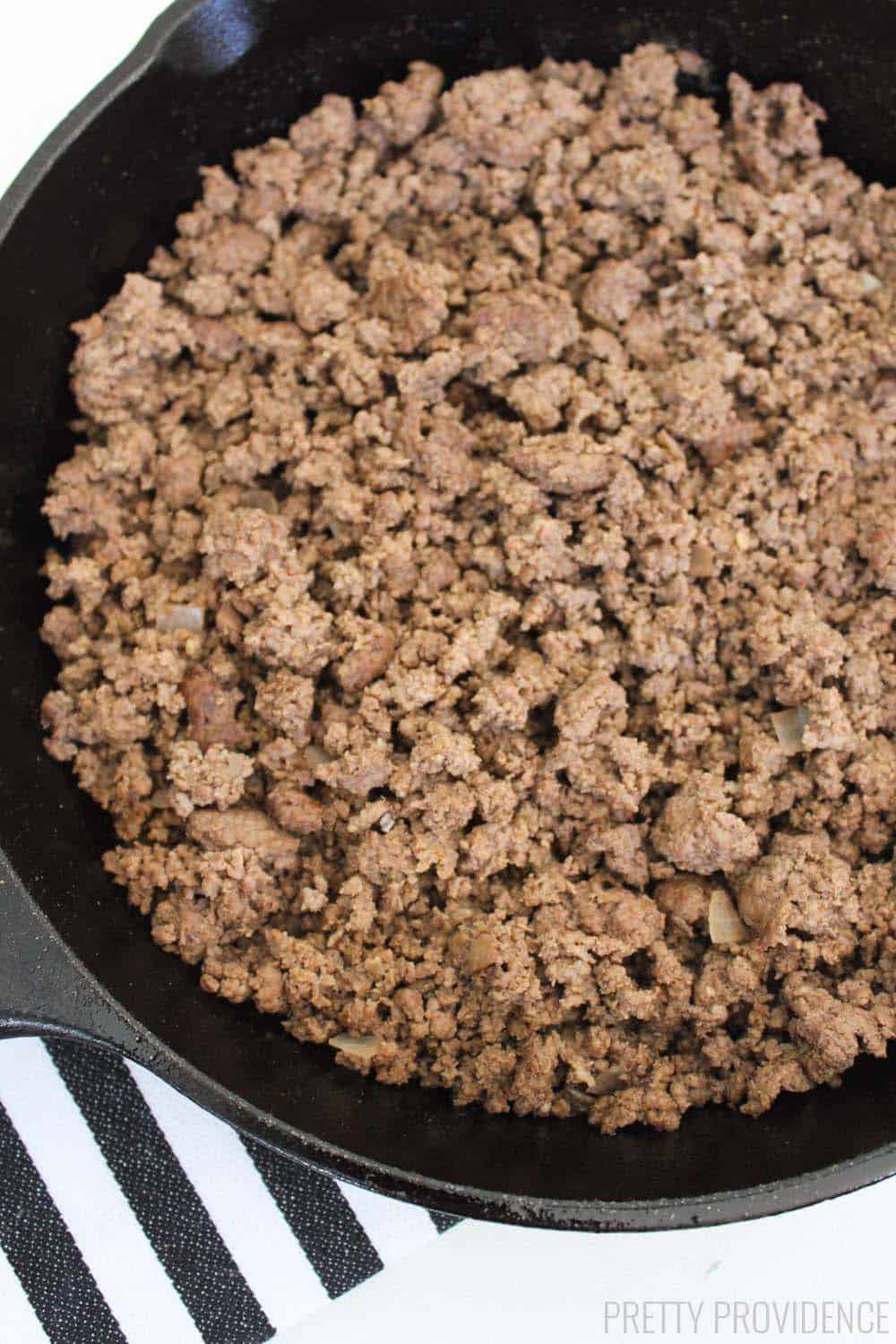 Happy freezer stocking!!